In 2024, the Abarth brand will undergo a complete transition to electric vehicles. As the e-future approaches, the range of Abarth models will be significantly reduced.
The electric version of Abarth, based on the Fiat 500e, is already in the final stages of development and will be launched in 2024. Consequently, the Abarth 595 and Abarth 696 models, which are currently based on the Fiat 500, will be discontinued. It is expected that these two models will only be available in a further reduced range for the 2023 season.
Fiat presents this reduction as a simplification, highlighting the ease of owning an Abarth. Once customers have chosen a body variant (coupe or convertible), they will only need to decide between the Turismo and Competizione versions, select a paint color, and add optional equipment packages. The two existing engine options will still be available, with the 595 maintaining its 165 horsepower and the 695 remainings unchanged at 180 horsepower.
Customers who choose the Turismo equipment variant will receive black leather seats, 17-inch alloy wheels, and various Turismo emblems on the vehicle. Opting for the Competizione version will provide Sabelt carbon bucket seats, sportier 17-inch rims, and Competizione logos.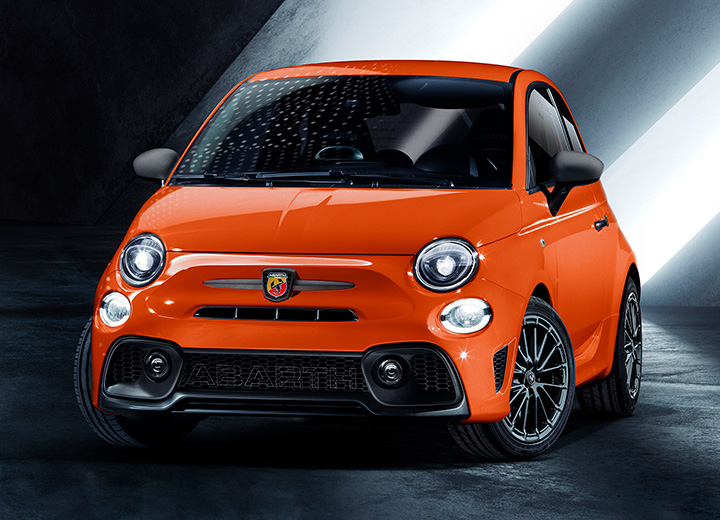 The selection of equipment packages will also be reduced to two options. The Tech package will include features such as a navigation system with a 7-inch screen and automatic climate control, while the Comfort package will offer a Beats audio system and xenon headlights.
In terms of exterior paint options, the range will be expanded to include a new color called Orange Racing. This shade is created by combining the brand's iconic yellow and red colors and is meant to evoke the special Fiat 131 Racing Volumetrico Abarth model, which was painted in Orange Racing during its time.
Abarth has not yet announced the prices or the exact market launch date for the new model year.
The discontinuation of the Abarth 595 and 695 models is imminent. Starting in 2024, the brand's focus will solely be on electric vehicles. For what is likely to be the final model year of these two models, Abarth has further limited the available range of products. However, it is anticipated that there will be a special edition model as a final offering.