Mary Barra, CEO of General Motors, gave her opinion on Tesla at a conference and indicated that electric cars for the general public would not be profitable for many years to come.
As the leader of the electric car market, the American manufacturer Tesla largely dominates the debates about the electrification of the global vehicle fleet. Many manufacturers have followed suit to comply with applicable legislation. But can they be as profitable as Tesla, which entered this field years earlier?
It is at this point that Mary Barra, CEO of the General Motors group, spoke at a Sanford Bernstein conference, as reported Electrek in a June 5 article. The GM boss usually doesn't name any of its competitors, but this time she didn't hesitate to admit the reality, putting forward a hypothesis that needs to be verified: Tesla's rise in the electric car market is real, but it may only be temporary are .
Tesla is working on its own batteries to save costs
During this conference in the United States, Mary Barra clearly admitted that Tesla is currently ahead of the competition in terms of technology, profitability and production scale.
On the other hand, the CEO of General Motors estimated that the cost of electric car batteries was still too high to produce vehicles suitable for the mass market, with prices between $30,000 and $40,000 (between $28,000 and $37,000) . According to Mary Barra, the cost of a combustion engine vehicle and an electric vehicle should be comparable "sometime towards the end of this decade, or even a little later." So we would have to wait until 2030 before an electric car costs as much as a thermal one.
This position of one of General Motors' main figureheads against Tesla is quite strong, but also risky given Elon Musk's company's aggressive strategy. Tesla has slashed prices on its Model 3, X, S and Y in the international market in recent weeks and is taking advantage of numerous local resources to ease the transition to all-electric.
In addition, the Texas-based company plans to manufacture its own battery cells to reduce costs. There is even talk of the possibility of having a battery factory in Germany. A way to take advantage of the ecological bonus in certain countries on the European continent, including France.
Profitability, a priority for GM?
For its part, General Motors has entered the electric car market with several affordable vehicles: the Chevrolet Bolt EV and Bolt EUV. Unfortunately for consumers, the group decided to stop producing them in favor of more expensive models such as the Cadillac Lyriq or the electric GMC Hummer with the monstrous battery, and therefore expensive.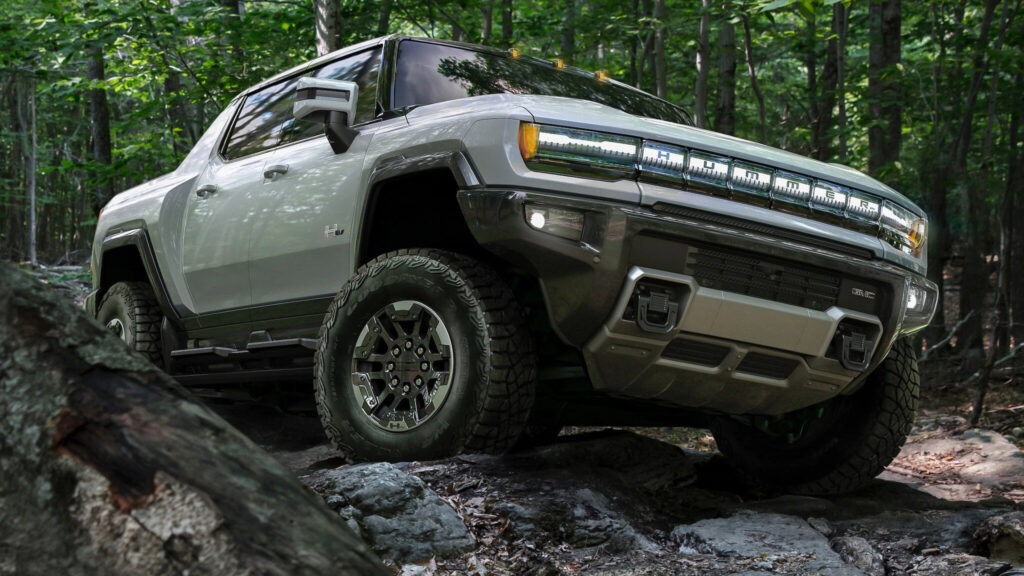 The Chevrolet Equinox, in turn, should become the new jewel of the electric car available from General Motors… but at what cost to motorists? According to the latest rumors, the sale price would be around $ 30,000.
In the coming years, car manufacturers will be able to continuously improve the capabilities of their electric vehicles at a lower cost. But will we have to wait until the end of the decade, or even longer, before we see new vehicles at an affordable price for consumers, while being profitable for manufacturers? For now, only Tesla seems to have mastered this on a global scale. But the rise of Asian manufacturers could redistribute the cards…
Don't forget that our WATT ELSE newsletter is 100% free and sent to your mailbox every week to decipher the news of the electrical world!
---
Subscribe Numerama on Google News so you don't miss any info!