The Citroën My Ami Buggy is a variant of the Ami, designed as a light electric vehicle for urban mobility. It was initially released as a limited edition off-road version, and all units were sold out within just 18 minutes. Due to its popularity, an additional 1,000 units will be produced in 2023.
The original Citroën Méhari, launched in 1968, was a unique and unconventional vehicle without doors or a roof. Despite its unusual design, it gained popularity as a lifestyle car. In 2016, Citroën attempted to revive the Méhari by introducing an electric version, but it wasn't successful.
In late 2021, Citroën introduced the Citroën My Ami Buggy Concept, which combined lifestyle and electronic elements. This concept was a modified version of the Ami, designed to offer a fully electric mobility solution rather than being seen as a traditional car.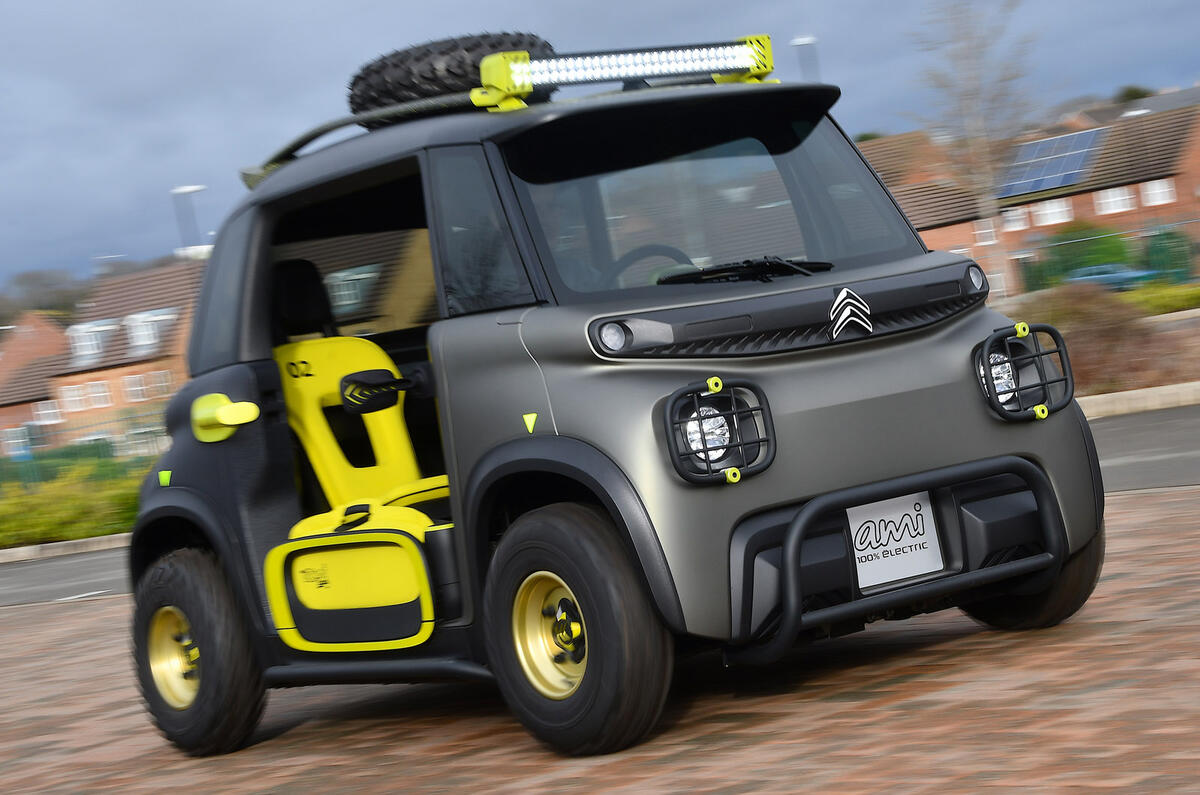 The Ami Buggy features foldable brackets instead of doors, allowing up to two occupants to enjoy maximum freedom. The concept car showcased rainproof, transparent tarpaulins that could be zipped up for protection. In the production model, a large gray panoramic roof replaces the tarpaulins and can be attached using clip fasteners when needed. When not in use, it can be rolled up and stored behind the seats. The interior of the Ami Buggy includes yellow accents and easily washable seats.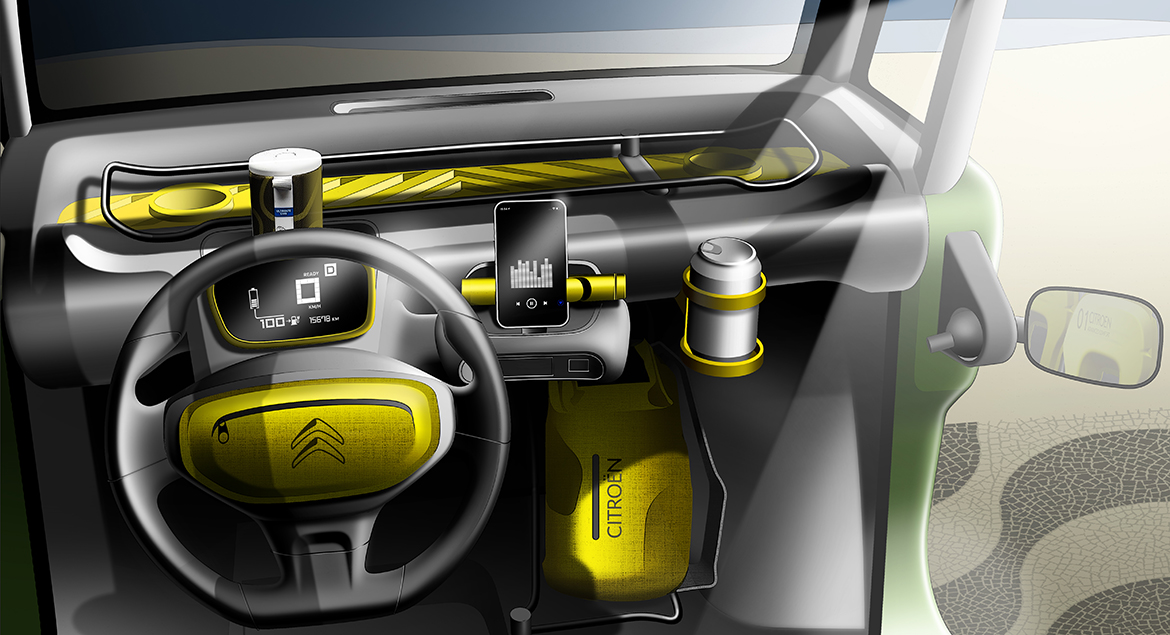 The production model of the Ami Buggy has gold-colored 14-inch steel rims with black decorative caps and slightly chunkier tires compared to the standard Ami, giving it a trekking character. However, it lacks some elements from the concept car, such as protective bars, grids on the lights, and the luggage rack with a spare wheel and LED light bar on the roof.
The Ami Buggy retains the same drive concept as the Ami, with an electric motor providing a maximum speed of 45 km/h and a range of 70 kilometers on a 5.5-kilowatt-hour battery. Its limited top speed allows it to be driven by individuals aged 16 and above with an AM driver's license. Citroën does not classify it as a car due to its specifications.
The first edition of the Ami Buggy, consisting of 50 units, sold out within minutes of the online order book opening. Deliveries began in August 2022, and each vehicle came with a numbered plaque on the dashboard. Citroën announced a new edition of the Ami Buggy with 1,000 units for spring 2023, with details about the updates to be revealed closer to the market launch.
In conclusion, the Citroën My Ami Buggy offers an off-road-inspired design with larger wheels, foldable brackets as door replacements, and a plastic tarpaulin roof. While it is not designed for challenging terrains, it can handle dirt roads. The vehicle appeals to camping enthusiasts due to its practical features.