In 2025, the VW Group plans to introduce a set of four small electric cars. One of these models is the Cupra Raval, which represents the Spanish entry in this series.
For their venture into electromobility, the VW Group is utilizing the MEB Small platform, which is a modified version of the MEB platform specifically designed for smaller car models. Starting in 2025, Volkswagen (ID.1 and ID.2), Cupra, and Skoda are expected to release models based on this platform. The development of this quartet of small electric cars is being carried out at Seat in Spain, and production will also take place at the Seat facility in Martorell.
Regarding the names of the models, the small Skoda model is yet to be named, while the Volkswagen counterpart is likely to be called ID.1. Cupra, on the other hand, confirmed the name Raval in December 2022, which was previously patented by their parent company Seat. Wayne Griffiths, the CEO of Cupra, confirmed this to Australian media in March 2023. The choice of the name Raval aligns with Cupra's tradition of naming their cars after districts in Barcelona's old town.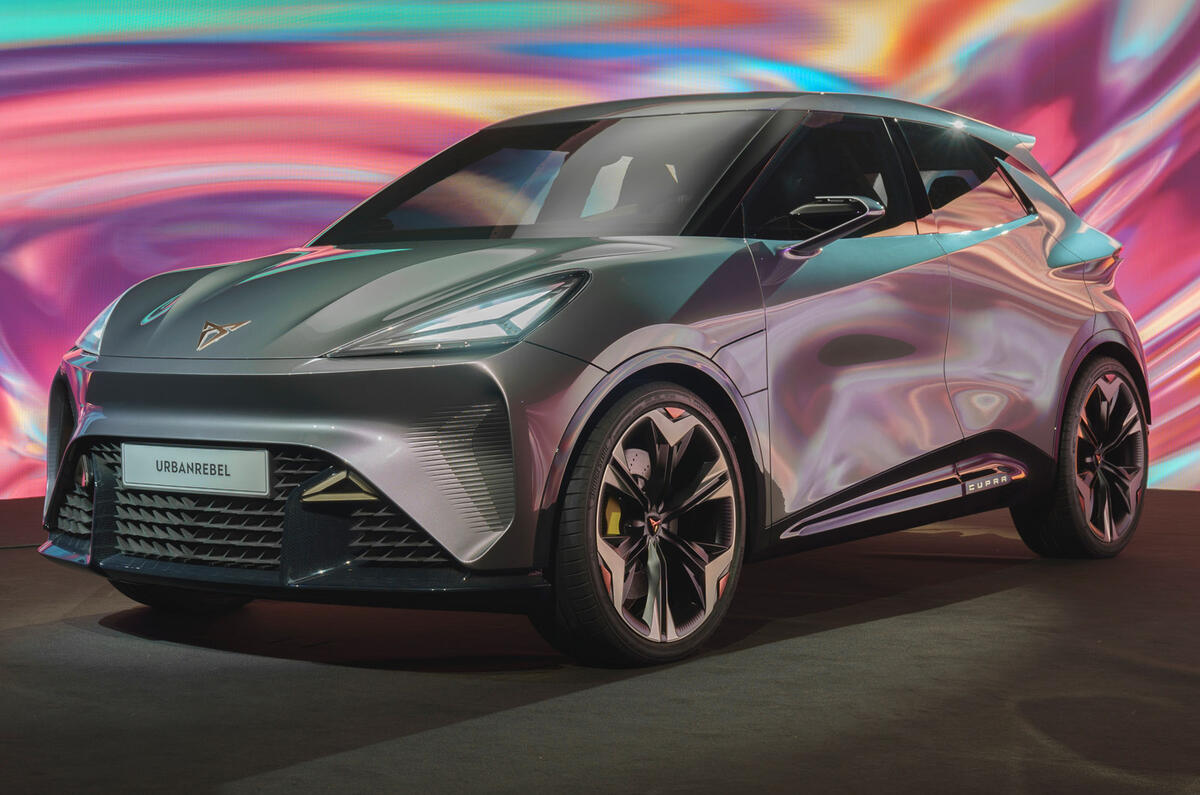 While the larger electric cars from the VW Group's brands, based on the MEB platform, can have rear-wheel drive or optional all-wheel drive with an additional electric motor on the front axle, the small models are designed exclusively as front-wheel drive vehicles. Therefore, the MEB Small platform accommodates only one electric motor, positioned between the front wheels.
The Cupra Urban Rebel concept car serves as a preview of what can be expected from the Cupra Raval. This compact five-door car has a length of around four meters and is equipped with a 172 kW electric motor under the front hood. The specific battery capacities have not been disclosed, but the target range for the Cupra Raval is expected to reach up to 440 kilometers.
It has been known for some time that the VW Group will introduce three new identical small electric cars in 2025. With the confirmation of the Cupra Raval, two out of the three models have been named. The name Raval draws inspiration from a district in Barcelona. Only the Skoda model remains unnamed at this point.