The Paris Motor Show is an international auto exhibition where various automobile manufacturers showcase their latest models and technological advancements in the automotive industry. It serves as a platform for companies to unveil their new vehicles and create buzz among automotive enthusiasts and industry professionals. One of the participants in the Paris Motor Show was E.Go, an electric car startup, which introduced its small electric car in an off-road variant called the E.Go E.Wave X. Additionally, E.Go also presented the E.Go E.Xpress, a small van variant. Both vehicles made their public debut at the Paris Motor Show.
E.Go E.Wave X: More Power and Range
The E.Go E.Wave X is based on the E.Go Life, is a small electric car, that features several design enhancements to give it a crossover appearance. Notable modifications include black wheel arch extensions, wider sill panels, redesigned front and rear aprons, additional headlights on the front mask, and a roof railing. The vehicle also comes equipped with newly designed alloy wheels, with diameters of up to 18 inches, enhancing its overall aesthetic appeal.
In terms of performance, the E.Go E.Wave X builds upon its predecessor. The engine output has been increased from 57 to 80 kW, providing a boost in power. Furthermore, the city range has been extended from 171 to 240 kilometers, thanks to a new battery. The vehicle supports charging at up to eleven kW. To cater to different driving preferences, three driving programs are available: Eco, Comfort, and Sport.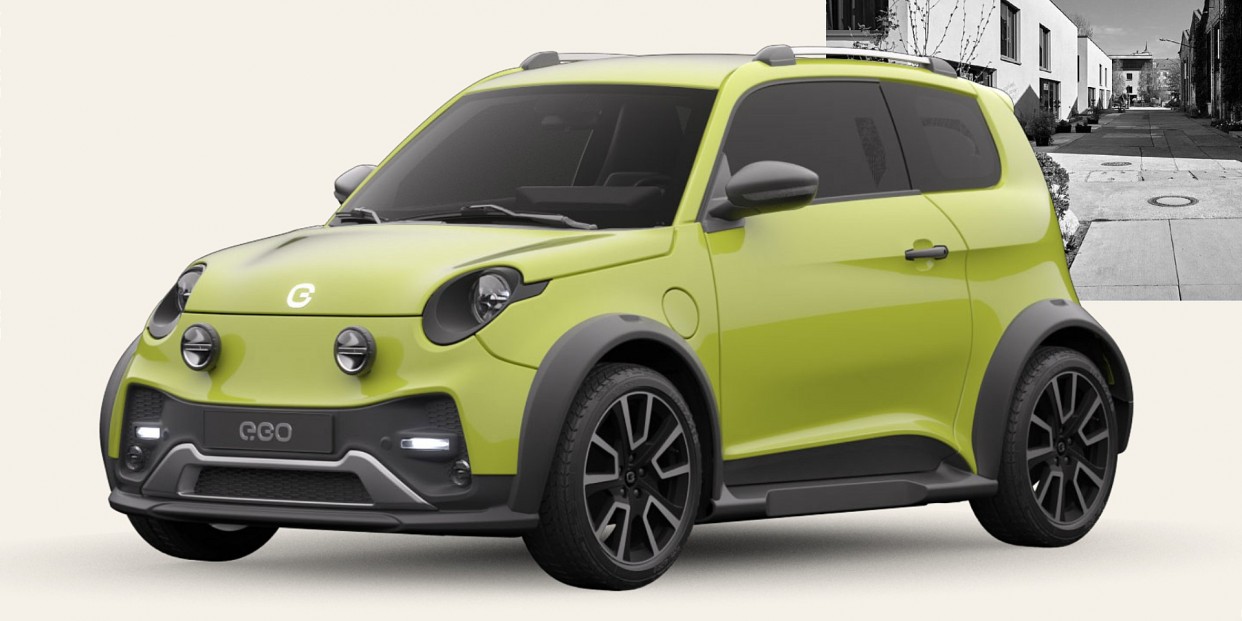 Enhanced Cockpit Experience
E.Go has completely revamped the interior of the E.Go, E.Wave X, introducing a more advanced and immersive cockpit. The centerpiece of the redesigned cabin is a 23-inch widescreen display that integrates all essential vehicle information, infotainment features, multimedia capabilities, and additional functions. The display acts as a central hub, providing a comprehensive and visually appealing interface for the driver and passengers. Integration with smartphones is seamless, supporting Apple Carplay and Android Auto, with the added convenience of inductive charging through an integrated charging station in the center console. The rest of the dashboard has also undergone a makeover, featuring low-lying round air vents and a redesigned three-spoke steering wheel.
Availability and Pricing
The E.Go E.Wave X is priced at 24,990 euros, representing a 2,000 euro increase compared to the base model. Customers interested in purchasing the vehicle can reserve it immediately, with the first deliveries expected by the end of 2022.
Expanding into the Commercial Segment
In addition to the E.Go, E.Wave X, E.Go has also ventured into the city delivery van market. This signifies the company's intent to expand its product lineup and cater to diverse customer needs. By offering a compact and electric city delivery van, E.Go aims to provide an eco-friendly and efficient solution for urban logistics and transportation requirements.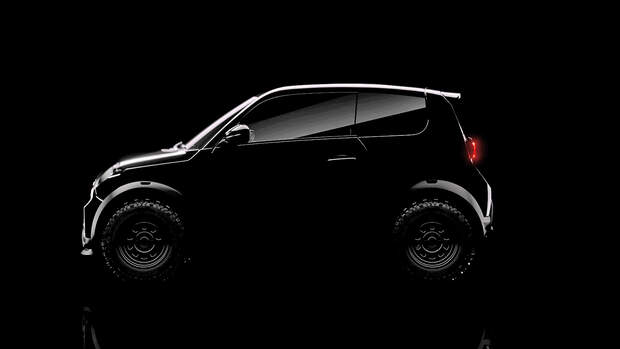 E.Go Mobile, an automotive company based in Aachen, has introduced several innovative products, including the Xpress and Cross versions. The Xpress, specifically designed for urban areas, aims to revolutionize delivery services.
One of the notable introductions by E.Go Mobile is the E.Go E.Xpress, which had its world premiere in Paris. Described as a city delivery van for the last mile, this vehicle is based on the E.Wave X model. The initial teaser image reveals some distinct features, such as steel wheels with coarsely profiled tires and the absence of additional headlights at the front and roof rails. The interior space behind the passengers has been optimized for cargo, indicating its suitability for delivery purposes. More detailed information about the E.Go E.Xpress is expected to be disclosed at the upcoming trade fair.
In line with their previous announcement, E.Go Mobile is incorporating a crossover look, a more powerful drivetrain, and increased range into their small electric car. The cockpit layout has also undergone significant modernization. This updated variant is scheduled for launch by the end of 2022. However, it is important to note that the price of the new model will be higher by 2,000 euros compared to the previous version.
Additionally, E.Go Mobile has expanded its product range with the introduction of the E.Go E.Xpress, a compact city delivery van.