Starting in 2030, Ford has announced its intention to exclusively offer electric vehicles (EVs), with all their series being electrified by that time. In 2024, the battery-electric Puma will replace the Fiesta as Ford's successor, as the latter model is set to be phased out in June 2023.
Ford's collaboration with Volkswagen in the field of electromobility is not a recent development. Beginning in 2023, Ford will produce a sporty crossover model based on the MEB (Modular Electric Drive Matrix) VW electric kit. The partnership has expanded its scope from 600,000 to 1.2 million MEB vehicles, as Ford plans to introduce a second electric model in Cologne, Germany.
Additionally, to attract traditional small car customers to the electric market, Ford aims to introduce a third electric vehicle, an electric version of the small crossover Puma, to dealerships by 2024. This model will succeed the Ford Fiesta, which will be phased out in June 2023 after a 47-year production run. Ford previewed the upcoming electric Puma in its farewell video for the Fiesta.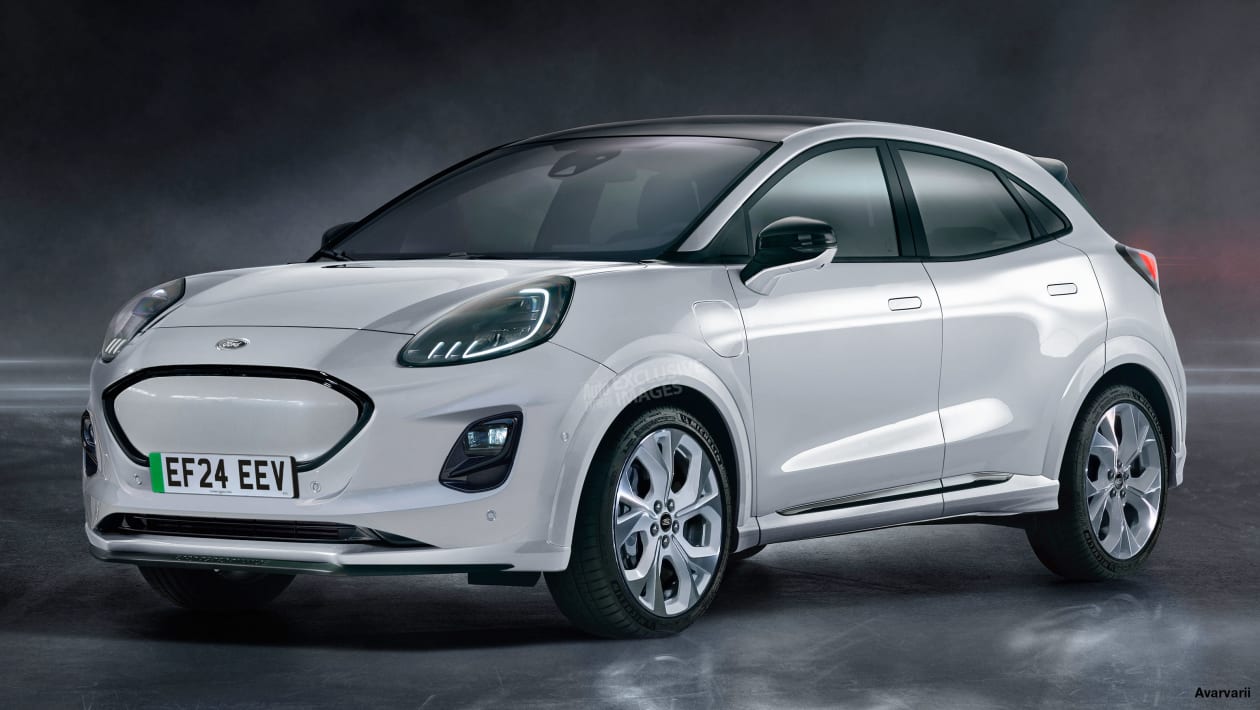 It is worth noting that, unlike higher-class electric vehicles, the electric Puma will not be based on the VW MEB electric kit but will utilize its own Ford platform. Currently, the Puma is built on Ford's "Global B" platform, which is expected to undergo upgrades to accommodate multiple powertrain options.
Although specific technical details have not yet been disclosed, considering the target market and competition, it is anticipated that the electric Puma will have a WLTP (Worldwide Harmonized Light Vehicles Test Procedure) range of 350 kilometers to compete with models such as the Opel Mokka-e and Peugeot e-2008.
The two larger electric Ford models will be based on Volkswagen's MEB modular system and will be manufactured in Cologne. The electric Puma, along with its combustion engine variants, will be produced at the Romanian plant in Craiova.
The Craiova plant, along with the restructured "Ford Cologne Electrification Center," holds a central role in Ford's growth plans in Europe. In addition to the Puma derivatives, the Ford Transit Courier, Tourneo Courier, and their fully electric versions, which will be available from 2024, will also be manufactured in Romania.
The introduction of an electric Ford Puma was not anticipated by many, primarily due to Ford's lack of a dedicated platform for such a small electric car. The prospect of Ford electrifying the globally used "Global B" platform could be promising for the segment of small electric cars, which has been relatively limited thus far.