Chinese car manufacturer Geely is making a substantial investment in the renowned British brand, Aston Martin. Geely's ownership stake in Aston Martin is set to rise from 7.6 to 17 percent with an investment of £234 million (approximately €270 million). This move will make Geely the third-largest shareholder in Aston Martin, trailing behind the Yew Tree Consortium and the Saudi Arabian Public Investment Fund. However, regulatory approval is still pending, and the transaction is expected to be finalized in May.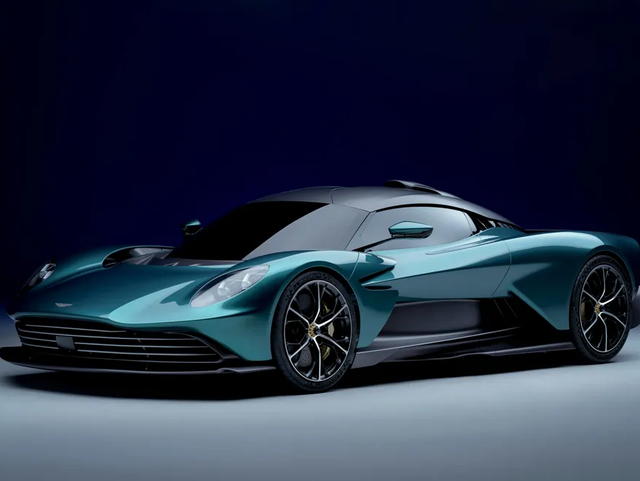 Aston Martin has been facing financial challenges for some time and recently undertook a new round of financing in July 2022 to address its existing debt. Geely's significant investment will not only secure Aston Martin's future plans but also allow for the repayment of additional debts. The stock market responded positively to the news, resulting in a maximum increase of 21 percent in Aston Martin's share price.
Geely Holding, the parent company of Geely, stated that the increased stake in Aston Martin aligns with its strategic investment portfolio, which includes long-term investments in global automotive brands. As part of the capital increase, Geely Holding will have the option to appoint a non-executive director to Aston Martin's Board of Directors as a shareholder representative, as well as appoint an observer.
Eric Li, the Chief Executive Officer of Geely Holding Group, expressed confidence in Aston Martin's growth prospects, technologies, and management team. Geely aims to explore opportunities for joint technology synergies and new avenues for growth to help Aston Martin achieve its full potential.
Lawrence Stroll, the Chairman of Aston Martin, emphasized the significance of this announcement, stating that Geely's investment will support Aston Martin's long-term growth and success. The partnership will provide access to Geely's technology suite and leverage the potential of the growing Chinese market. Stroll believes that this transaction will establish a long-term partnership that brings added value to all shareholders.
Geely already possesses a diverse portfolio of automotive brands, including Volvo, Polestar, Lotus, Lynk&Co, Zeekr, Proton, LEVC, Radar, Benelli, and Qjiang. In addition, Geely is a shareholder in Mercedes and has a cooperative relationship with the German automaker in the Smart brand. The intensified partnership between Geely and Aston Martin aims to provide the British manufacturer access to Geely's technology, particularly its electric drive platforms. The future possibility of Geely acquiring a majority stake in Aston Martin, which also competes in Formula 1, remains to be seen.