Geely, a prominent automotive company, has introduced a compact electric vehicle in China through its subsidiary, Geometry. Known as the Panda Mini, this vehicle measures approximately three meters in length, has a power output of 41 horsepower, and is remarkably affordable at just 6,000 euros.
The Panda Mini draws inspiration from the popular Fiat Panda, a well-known small car in Europe that has been a top seller since 2011. Geely's version of the Panda Mini, designed and released under the Geometry brand, features a two-door configuration and a length of 3.07 meters, closely resembling the original Fiat Panda's angular design. Despite its compact dimensions, the Panda Mini can comfortably accommodate up to four passengers, offering a practical and efficient transportation solution.
Geely has incorporated unique design elements into the Panda Mini, reminiscent of a panda's appearance. The round headlights resemble googly eyes, while the wing mirrors resemble ears. Additionally, the alloy wheels feature a black and white panda theme. The car is available in light blue, pink, and white exterior colors, complementing the overall design concept.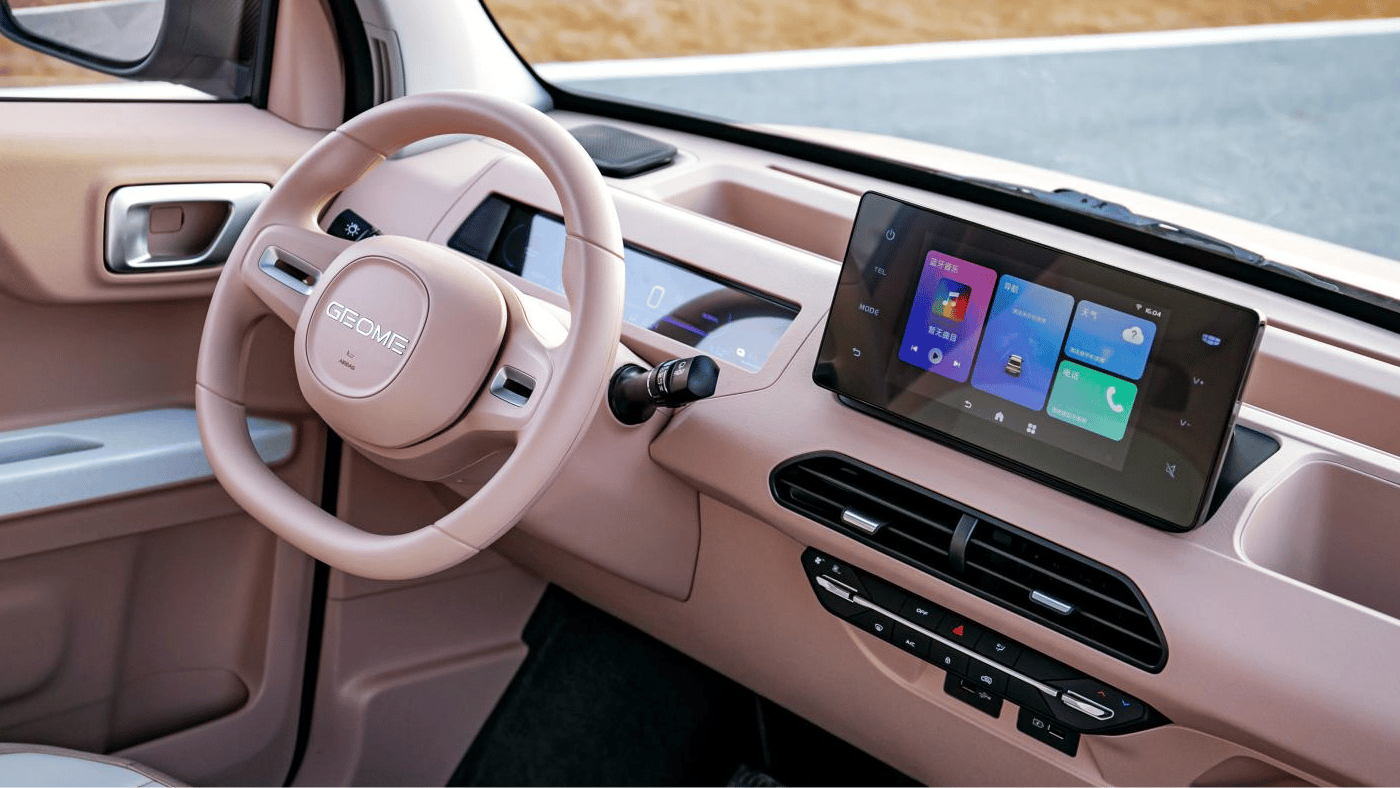 Inside the Panda Mini, the cockpit is simple and well-organized. A digital display located in front of the two-spoke steering wheel provides the driver with essential information, while a large touchscreen centrally placed on the dashboard consolidates most of the vehicle's control functions. Additionally, there are a few supplementary buttons situated below the touchscreen for quick access to specific features.
The Panda Mini is powered by a single electric motor positioned on the front axle, generating 30 kW of power and 110 Nm of torque. Despite weighing nearly 800 kilograms, the Panda Mini can reach a limited top speed of 100 km/h. The vehicle offers two battery options, providing ranges between 120 and 200 kilometers based on the Chinese measurement cycle.
The larger battery variant, with a capacity of 17.03 kWh, supports charging rates of 7 or 22 kW. In optimal conditions, it can be charged from 30 to 80 percent capacity within 30 minutes, while a full charge requires approximately 68 minutes.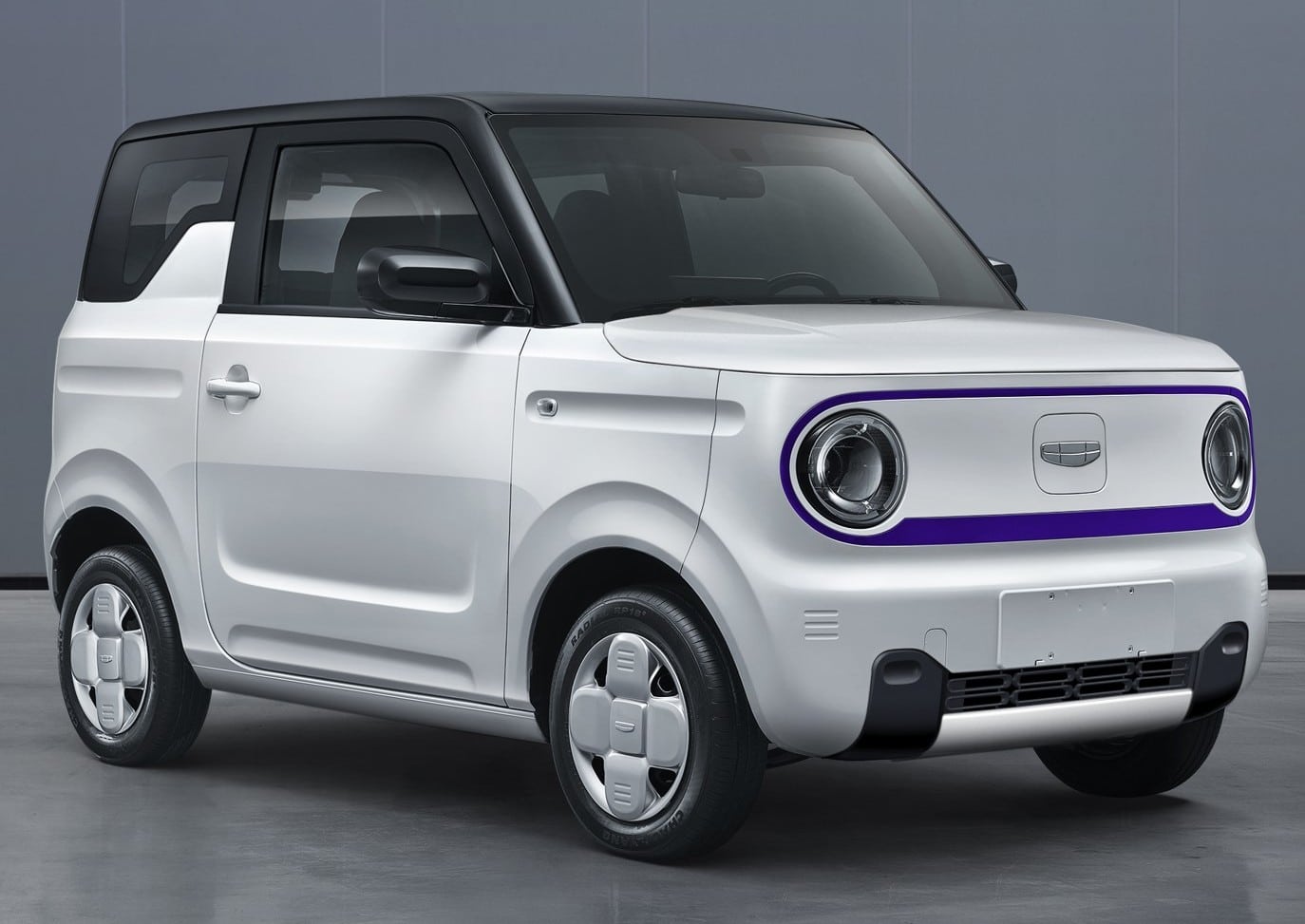 Geely plans to launch the Geometry Panda Mini EV in China during the first quarter of 2023. The vehicle will be priced between 39,900 and 53,900 RMB, equivalent to approximately 5,500 to 7,400 euros. Although there are currently no plans for export to other markets, Geely may face opposition from Stellantis, the parent company of Fiat, if they decide to introduce the Panda Mini in Europe. Given the presence of the existing Fiat Panda in Europe, Geely would likely encounter significant challenges in establishing a foothold with a vehicle sharing the same name.