The MG Metro 6R4, a prominent rally car from the 1980s Group B era, is set to be reintroduced in a limited production series by MST, a company based in Wales. The new version will feature an Audi V6 engine located in the rear.
During the years 1985 and 1986, the MG Metro 6R4 participated in legendary Group B rally competitions against formidable opponents such as the Audi Quattro Sport, Peugeot 205 T16, Lancia Delta S4, and Ford RS200. Unlike its turbocharged rivals, the Metro 6R4 relied on a naturally aspirated, high-revving V6 engine developed by Williams Engineering.
Derived from a Rover V8, this three-liter six-cylinder powerplant was positioned in the middle of the car behind the driver and produced a minimum of 390 horsepower at 9,000 revolutions per minute in the factory configuration. However, it is believed that the actual power output was considerably higher.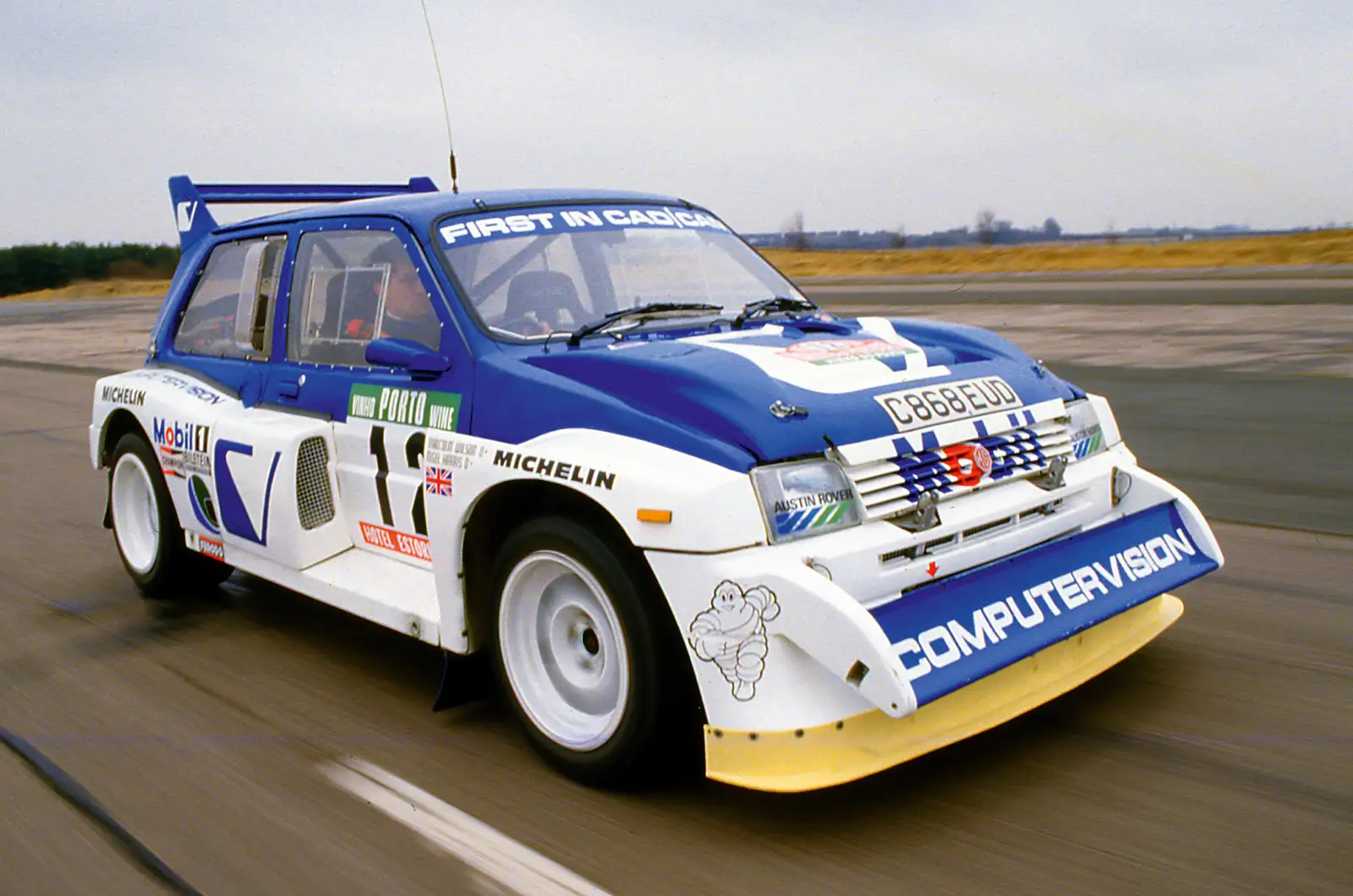 To meet homologation requirements, 200 units of the Metro 6R4 were built in a road-going Clubman specification, featuring approximately 250 horsepower. Only a total of 205 Metro 6R4 cars were originally planned to be produced. However, it is expected that the number of Metro 6R4 vehicles will increase starting in 2024.
Motorsport Tools (MST), a company known for their expertise in providing racing parts for Ford Escort models Mk1 and Mk2, as well as their associated modifications, has announced their intention to revive the Metro 6R4. MST will recreate the original space frame of the 6R4, while the carbon body panels will be supplied by Innovative Composites, a manufacturer of replica parts for the original 6R4. Consequently, the newly launched 6R4 will resemble the original model visually. Detailed technical specifications have not been finalized in the current development stage. Nonetheless, MST aims to ensure that the new Metro performs at least on par with the historical model. However, due to the unavailability of original engines, MST plans to utilize three-liter supercharged Audi V6 units, similar to those found in the Audi S4 (B8), which offer a minimum of 333 horsepower and a maximum torque of 440 Nm. MST also intends to increase the power output to around 450 horsepower. The power will be transmitted through a sequential six-speed gearbox and differentials supplied by specialist manufacturer Sadev, enabling all four wheels to receive power.
The Metro 6R4 will be available in two versions: one with road approval and equipped with Alcantara upholstery, while the other will be a stripped-down lightweight version specifically designed for racing purposes. MST anticipates delivering the first cars in late 2024 or early 2025, with an estimated annual production of around ten units.
There appears to be significant demand for the Metro 6R4, as MST claims to have received over 100 customer inquiries within one day of announcing the project on Facebook. The official pricing has not been disclosed yet, but MST expects the starting price to be at least £300,000, which is approximately equivalent to 340,000 euros. This indicates that the car will likely be a luxury item with a high price tag. Nonetheless, the enthusiasm for this niche vehicle remains strong, showcasing the British talent for nurturing automotive legends.