So, you're interested in a used Opel Corsa. Let's assume that the car is intended more for practicality rather than enthusiasm (if it is, please refer to the section on OPC). Is that correct? If so, we can congratulate you and say: You've done everything right so far!
The Corsa E is somewhat like a cheese sandwich among used cars. No one turns their head to look at it because everyone knows it. It may not be the first choice for connoisseurs, but it still pleases everyone—and that continues to be the case even after years. But how does it manage to do that?
This combination of tried-and-true elements and familiarity is not by chance. In fact, the Corsa E is essentially an extensive facelift of its predecessor, which was developed on a shared platform with the Fiat (Grande) Punto. That happened in 2006. The slightly bouncy driving feel and the peculiar synthetic electromechanical power steering have remained.
As the basic recipe, they decided back then to go for a rounded small car body that deliberately stayed under four meters in length. On the other hand, wide roof pillars and a high waistline create a solid impression, which is already evident in the base model's weight of nearly 1,200 kilograms. So, it's not lightweight. When transitioning from the D to E generation, Opel exceeded the four-meter mark by a finger's width, giving the Corsa a fresher overall look and a newly tuned, less bouncy suspension with more precision.
Body: Briefly summarized
Regarding the body, for the sake of order, we note that the five-door variant offers nearly two centimeters more interior width in the rear and can accommodate up to 30 liters more luggage. However, entry is more comfortable with the long three-door doors.
Despite its partially cost-saving construction, the body parts consistently exhibit good durability. Rust occurs almost exclusively in a non-problematic form on suspension components and screw connections. The exhaust system, which often suffers in short-distance operation, is also solid. Excellent!
While other small cars are getting larger and larger, the focus during the development of the Corsa D, which shares the same platform, was to not exceed the four-meter mark. The heavily revised Corsa E only surpasses it by a finger's width.
Less praise is given to the fitting of attachment parts. Whether the car comes from Eisenach or Saragossa, the final inspection of the E Corsa was lacking. In practice, this means that bumpers, the rear spoiler, or even the third brake light are often carelessly mounted, resulting in either noticeable gaps or rubbing against painted metal parts, which in extreme cases can lead to rust formation.
Nevertheless, most new car owners were attentive enough to complain, so many problem areas have been reworked. If your Corsa candidate doesn't catch your eye, it could be because the headlights tend to become hazy and dull relatively quickly. Although they can be easily polished back to clarity, doing so is illegal.
However, if the Corsa has even panel gaps and clear headlights, we have the following recommendation: The cars are still young and can be thoroughly cleaned underneath using high-pressure water. Take the time to do so and invest a few euros in spray wax to preserve the suspension components and bolts. This way, the Corsa will stay fresh for decades. For thrifty individuals, this approach could also be reversed: buying a worn-out-looking Corsa at a low price and reviving it with minimal effort.
Interior: Small but mostly fine
Compared to a Polo, the Corsa's interior may feel a bit more cramped, less spacious, less luxurious, and less modern. This should be noted by prospective buyers. However, it doesn't mean that the small Opel lacks a usable interior.
On the contrary, the plastics feel high-quality and are durable, except for the tread-sensitive areas on the doors. Even tall people can sit comfortably, although the spatial concept is noticeably designed for a more upright driving position. Four average Central European individuals can travel quite comfortably. When the appropriate extras are selected, the front two passengers can even enjoy some luxury.
It's not uncommon to come across well-equipped Corsa models or those with the popular comfort package including seat and steering wheel heating. Chrome frames here and painted trim pieces there are onboard, along with extremely comfortable seats that no one would hesitate to use for long-distance journeys.
Inside, the Corsa is clearly a small car and not a disguised compact contender. However, it offers comfort. The interior of all-electric models is of high quality and impeccably crafted. Cheap plastic can only be found in areas that are not frequently in view, such as the trunk.
However, where there is light, there is also shadow. The Corsa E inherited the unpleasant characteristic of a strong interior odor from its predecessor. This odor is not comparable to the normal new car smell and does not dissipate over time. It originates from the adhesive used in the headliner, which sometimes even stains its surface.
Engines: Always striving
The powertrain lineup of the Corsa E consists of combustion engines, including 1.0 to 1.4-liter three and four-cylinder petrol engines. A small portion is dedicated to the powerful 1.6-liter OPC and the growling yet fuel-efficient 1.3 CDTI, a remnant from the joint venture with Fiat. Except for the latter, none of the engines are suitable for achieving exceptional fuel economy records, but at the same time, none of them go overboard in terms of consumption. With a moderate driving style, all engines can be expected to achieve a low five-liter fuel consumption.
This also applies to the diligent one-liter direct injection engines. Although they have the potential to be fuel-efficient, they struggle too much with the heavy Corsa due to their low initial torque. In comparison, even naturally aspirated four-cylinder engines have better endurance in city traffic and consume less. Those who enjoy spirited driving can opt for the 1.4-liter turbo with 100 or 150 horsepower, which brings a more lively character to an otherwise reserved powertrain.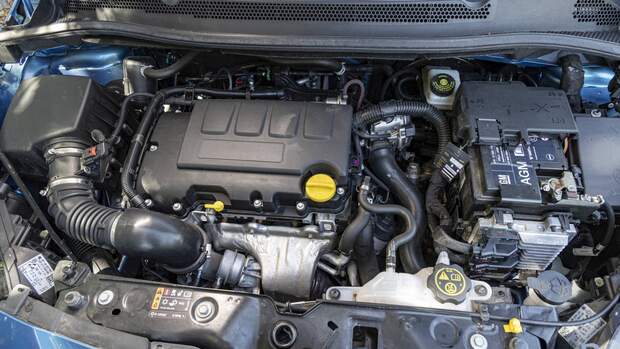 The ideal choice for the engine compartment is the 1.4 Turbo. While we recommend the tamer 100 PS version, the 150 PS of the test car is a lot of fun, especially at higher revs. Additionally, it doesn't consume much more fuel. Perhaps the higher price is worth it for you.
If you feel that the vehicle takes a split second longer to respond to the gas pedal and remains sluggish otherwise, it is likely a model produced before mid-2016. If the responsible update for throttle control has been performed, a similar issue can also arise from a faulty accelerator pedal sensor, which can trigger the engine warning light. When the warning light illuminates alongside engine juddering, the ignition coil unit is almost always to blame.
Except for the OPC model, all petrol engines in the lineup are equipped with a timing chain to drive the camshafts. This generally guarantees durability. However, the oil pump is also connected to the chain, and in rare cases, usually combined with poor maintenance history, it may experience issues. Debris or even fragments can accumulate in the oil strainer, restricting oil flow. The pump becomes more heavily burdened and circulates its own abrasive particles.
A progressive failure inevitably follows, often manifesting during cold starts when the hydraulic lifters begin to tick or when a low oil pressure warning appears. It is high time for a new oil pump unless the engine has already been excessively strained at this stage. This rare scenario would be the only reason to exclude Corsa E from consideration.
The 1.0-liter direct injection engine in the 1.0 EDIT model exhibits poor responsiveness due to clogged injectors and throttle valves. However, this issue can be relatively inexpensive to clean and resolve. Nevertheless, it is peculiar that Opel has installed an engine in a compact car that is prone to short-distance driving issues. To summarize the recommendation:
From a practical standpoint, the reliable 1.4 naturally aspirated engine is sufficient. It is durable, fuel-efficient, readily available, and meets basic needs. However, it is the turbocharged engine that truly brings the Corsa to life, matching its agile driving experience. With more base torque, it outperforms the more complex DI three-cylinders, especially in city traffic. The extra punch of the 150 PS version is particularly noticeable at higher RPMs. Thus, the less powerful turbo option strikes the perfect balance.
Transmission: Responsive and Durable
Opel's transmissions, never a highlight, are relatively smooth and easy to shift, especially the six-speed (M32) and five-speed (F17) manual transmissions. Contrary to popular belief, they are not as notchy, even in older models. This is fortunate since automatic versions with a decent six-speed torque converter or the automated version of the manual five-speed transmission are rare to find.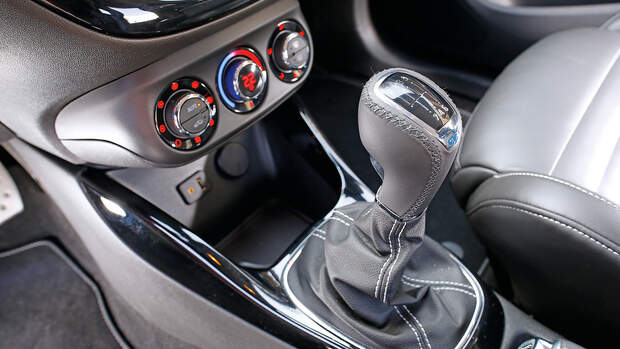 Rossen Gargolov
Porsche, BMW, Honda… there are many manufacturers renowned for their excellent shifting feel. Opel is not among them. Even in the Corsa, the shifting sensation is more hasty than fulfilling, but the precision of the gearshift is not terrible, especially for a compact car. In the image: the leather gear lever of the powerful 207-horsepower OPC with the top 1.6-liter engine.
Suspension: Agile yet durable
Let's consider the aspect of contact with the road from two perspectives: economically, it is hardly worth mentioning, as the suspension components themselves are not prone to significant wear. At most, the front strut mounts and the upper rear shock absorber mounts may develop some noise over time, but even that is not a major financial burden. Admittedly, many Corsas have not yet reached critical mileage, but until then, hardly any vehicle should have notable play in control arms and bearings, unless it has been constantly subjected to harsh treatment on curbs. On the other hand, the driving experience can be described as somewhat bouncy. While the Corsa E rides slightly smoother than its predecessor, it always gives the impression of bouncing on rubber buffers rather than the actual coil springs. Those who do not appreciate a firm and bouncy ride should opt for a model with moderately sized wheels and more rubber.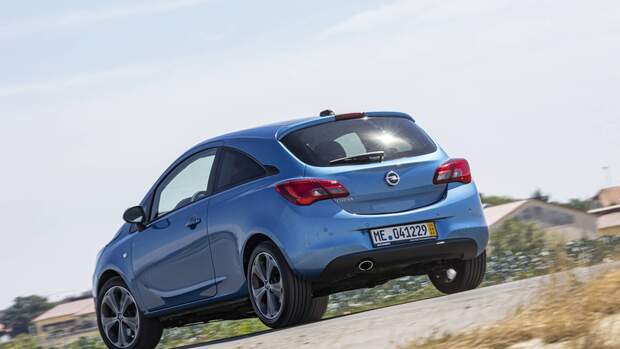 Achim Hartmann
The combination of the suspension and steering in the Corsa offers a somewhat synthetic and bouncy feel, but it remains stable even during spirited driving. Particularly when equipped with large wheels and low-profile tires, one may draw mental parallels to the characteristics of a basketball. While this can be annoying, it is not necessarily a deal-breaker.
Deficiencies: Rarely severe
Those who have read this far will realize that there are no chronic issues that truly prevent the purchase of a Corsa. There are minor flaws and some engines are less recommended than others. However, the market offers an enormous selection. Therefore, when standing at the dealer and noticing some of the minor issues we have mentioned, one can negotiate a better price. Have all recalls been addressed? Does your candidate look as rust-free as ours?
How fresh is the oil in the 1.4 engine? If everything seems fine so far, take your time and look for signs of wear and tear that are typical for the daily use of a small car. Are the panel gaps of the bumpers and other components aligned correctly? If so, go ahead and make the purchase, then invest the negotiated 200 to 300 euros in a simple refurbishment and protective measures.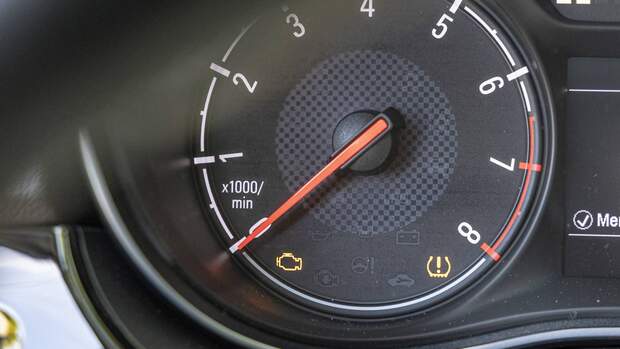 Defects occur occasionally, but they are usually not very serious. Some of them can cause the engine check light to illuminate, typically due to errors or minor defects in the ignition or fuel supply.
Prices: Large supply, fluctuating demand
The abundance of Corsa E vehicles found almost everywhere is also confirmed by the offerings on online platforms. Currently, there are over 3,000 units awaiting new owners in Germany, with half of them having driven less than 50,000 kilometers. Only 202 of them have diesel engines, and the LPG version is represented in single digits.
The automatic transmission variant is relatively low, with only 230 cars available. Prominent models recommended with our engine choice range from 7,000 to 9,000 Euros. Except for the OPC (fully comprehensive insurance class up to 23), all Corsa models are generally affordable in terms of tax and insurance. Insurance classification: Third Party Liability (HP): 13–18, Partial Coverage (TK): 15–20, Comprehensive Coverage (VK): 14–16.
Advantages and disadvantages Used car checklist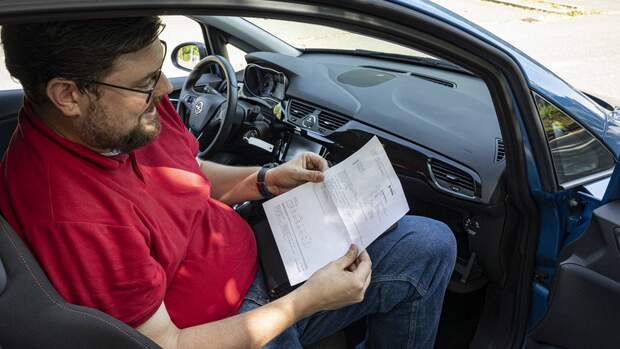 Opel Corsa (Type E, 2014 to 2019) – Overview
Externally small, internally spacious Durable, easily maintainable engines with low fuel consumption Affordable price level Impressive longevity for a compact car Wide range of used vehicles available Comprehensive optional assistance features Agile driving experience Underdamped suspension, causing some jolts Large turning radius (10.5 meters) Unpleasant interior smell Some plastic parts not well-constructed
Conclusion
There are indeed reasons why the Corsa E rarely achieved top rankings in comparison tests. Other compact cars may offer greater practicality, sportiness, or modernity. However, there are also good reasons why it has consistently held the second position in the list of best-selling small cars for decades. It is a straightforward and reliable vehicle without exceptional abilities. And thanks to its good quality, it remains so even as it ages. Does it pique your interest? Excuse the cheesy metaphor and go for it.
Technical Specifications
7,0 l/100 km
Opel Corsa 1.3 CDTI ecoFLEX 89g Innovation
Opel Corsa 1.4 Turbo Innovation
Grundpreis
19.025 €
18.365 €
Außenmaße
4021 x 1736 x 1479 mm
4021 x 1746 x 1481 mm
Kofferraumvolumen
280 bis 1090 l
285 bis 1120 l
Hubraum / Motor
1248 cm³ / 4-Zylinder
1364 cm³ / 4-Zylinder
Leistung
70 kW / 95 PS bei 3750 U/min
74 kW / 100 PS bei 3500 U/min
Höchstgeschwindigkeit
182 km/h
185 km/h
0-100 km/h
11,8 s
10,8 s
Verbrauch
3,3 l/100 km
5,6 l/100 km
Testverbrauch
Alle technischen Daten anzeigen