Porsche has unveiled its latest collaboration with New York-based artist Daniel Arsham at the ongoing South by Southwest technology conference (SXSW) in Austin, Texas. The car manufacturer, which is an official partner of the festival this year, is showcasing a number of its vehicles, including two representatives of its expanding art car portfolio: the 996-seat Swan Art Car, designed in collaboration with Chris Labrooy in 2021, and the latest addition to the collection, the Porsche 928 Nebula.
The Porsche 928 Nebula is a unique four-wheeled art form that stands out with its striking metallic paint job. The design of the car, created in collaboration with Arsham and internet car designer Khyzyl Saleem, features new bumpers, white rims with interlocking triangular elements, and exterior mirrors that have been integrated into the front side window triangle.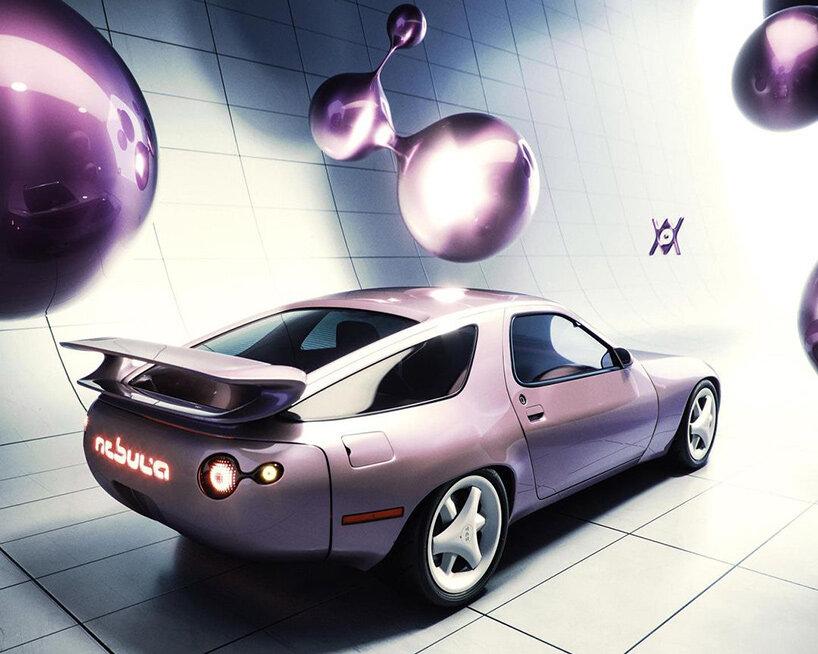 The front bumper now features round LED auxiliary lights and indicators with unique graphics, a large air intake, and a pronounced spoiler lip. The rear of the car boasts a powerful wing, a new bumper, and illuminated "Nebula" lettering with drop-shaped lights, with the Porsche logo embedded behind the original one.
The Porsche 928 Nebula is a testament to the brand's commitment to pushing the boundaries of design and innovation, and to its growing portfolio of art cars that showcase the unique collaboration between automotive engineering and artistic expression.
Purple and white interior
The Porsche Nebula 928 presents a striking contrast between its exterior and interior. While the outside maintains a conventional appearance, the interior boasts a vibrant purple color scheme that pays tribute to the early 2000s. The upholstery features a combination of leather and Ultrasuede, also known as Alcantara, which enhances the luxurious feel of the cabin. The steering wheel, gear knob, and front speaker covers are white, adding a complementary touch to the predominantly purple interior. The vessels also exhibit a unique color combination with purple scales set against a white background.
Despite its artistic embellishments, the Porsche Nebula 928 remains technically unchanged and retains its classic status. The Gran Turismo sports car is powered by a 4.5-liter V8 engine that generates 240 horsepower and delivers a maximum torque of 363 Nm to the rear wheels.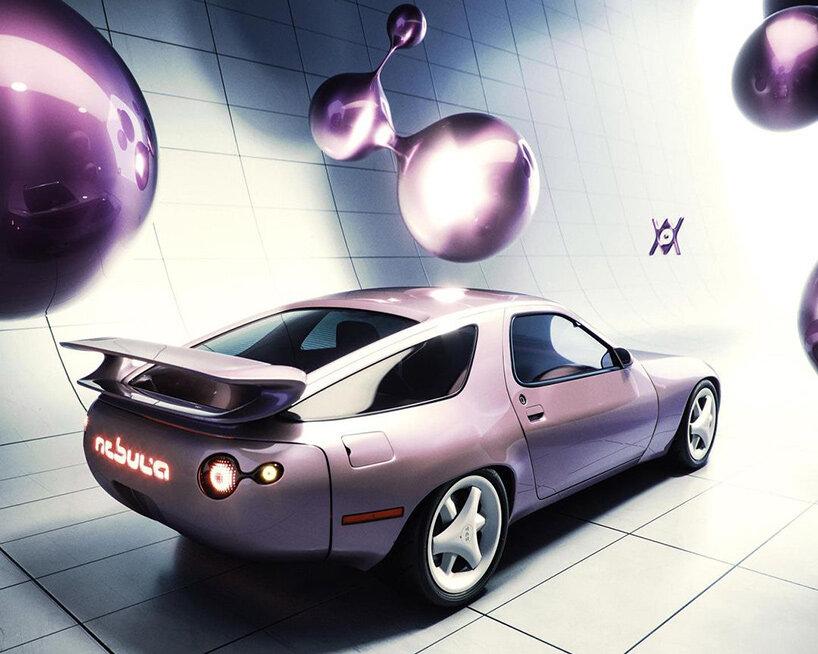 The Porsche Nebula 928 is a polarizing vehicle that sparks varied opinions among car enthusiasts. While some may view it as a betrayal of the original car, others may appreciate it as an art car with a unique twist. Ultimately, beauty is subjective, and opinions on the Nebula 928 will vary depending on individual preferences. Nonetheless, the 928 special has garnered positive reviews, indicating that there is a market for such artistic renditions of classic cars.