The Suzuki Swift 1.4 Boosterjet, priced at 21,400 euros, underwent a consumption check in our professional testing. This model is equipped with a manual gearbox and boasts 140 horsepower. It is the top variant of the four-door Swift, available exclusively in this configuration.
The base price includes several standard features such as 17-inch aluminum wheels, LED headlights, adaptive cruise control, sports seats with integrated headrests, and a carbon-look rear apron with a double-flow exhaust system. Additionally, the car comes with champion yellow paint as standard, while metallic paint is available as a factory extra for an additional cost of 500 euros.
In terms of interior space, the Suzuki Swift offers limited room, as is typical for its class. It is advisable for only children to occupy the rear seats. The trunk can accommodate no more than two large sports bags, with a volume of 265 liters. On the positive side, the front seats are spacious, providing ample support and an appealing aesthetic.
Moving on to fuel and maintenance costs, Suzuki specifies a WLTP standard consumption of 5.8 liters of Super fuel per 100 kilometers for the Swift 1.4 Boosterjet. However, our real-life testing yielded an average consumption of 7.0 liters, resulting in fuel costs of 12.39 euros per 100 kilometers.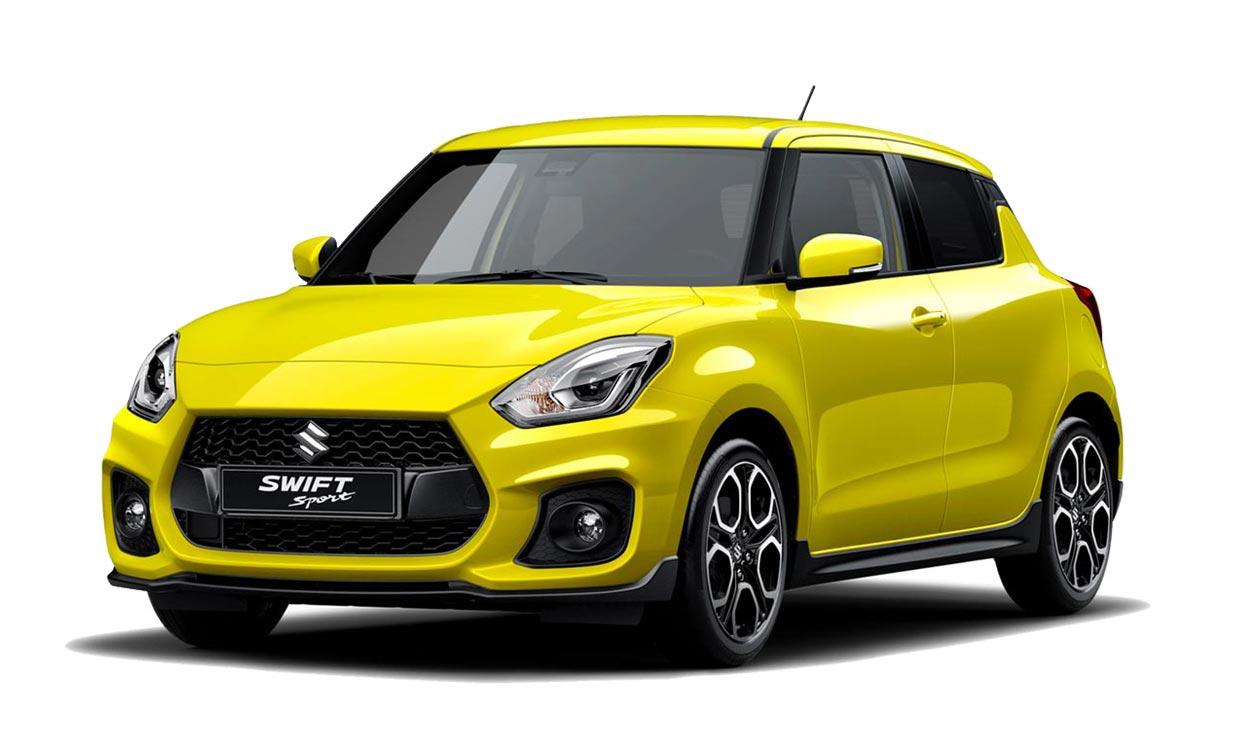 During our testing, the Suzuki Swift consumed 5.7 liters on an eco lap, 6.7 liters on a commuter route, and 9.6 liters when driven more aggressively. The fuel prices used for calculation were sourced from the daily updated fuel price on our partner portal mehr-tanken.de (as of January 27, 2023, Super fuel was priced at 1.77 euros per liter).
To determine the monthly maintenance costs, we considered various driving scenarios. For eco-friendly driving, akin to our eco lap, the fuel costs per 100 kilometers decrease to 10.09 euros. On the other hand, more spirited driving leads to higher costs, totaling 16.99 euros per 100 kilometers.
The annual vehicle tax for the Suzuki Swift is 108 euros, and the liability insurance amounts to 400 euros. Additional costs include 135 euros for partial coverage insurance and 720 euros for comprehensive coverage. Assuming an annual mileage of 15,000 kilometers, the monthly maintenance costs for the Suzuki Swift amount to 229 euros. If the annual mileage is doubled to 30,000 kilometers, the costs increase to 406 euros. It is important to note that the calculations exclude depreciation.
The testing methodology consists of three consumption runs, each with a different weightage. The "commuter consumption" constitutes 70 percent of the evaluation and involves a 21-kilometer journey from home to work. An approximately 275-kilometer-long eco lap, emphasizing fuel efficiency, is weighted at 15 percent. The remaining 15 percent is attributed to the sports driver lap, which covers a route of similar length but incorporates a larger proportion of motorway driving and higher average speeds. Fuel costs are calculated based on the prices listed on the "mehr taken" portal on the day of the article's creation.
The monthly maintenance costs encompass maintenance, costs of worn parts, and vehicle taxes, assuming an annual mileage of either 15,000 or 30,000 kilometers without factoring in depreciation. The calculations are based on the test consumption figures, a three-year ownership period, and insurance rates from Allianz, including discounts for garage parking and specific driver restrictions (excluding individuals under 21 years old). Allianz provides a discount rate of 34 percent for liability insurance and 28 percent for comprehensive insurance with a no-claims class SF12.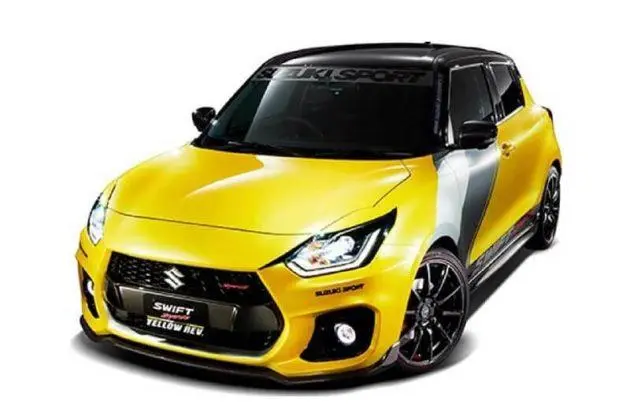 In summary, according to the test consumption, the Suzuki Swift 1.4 Boosterjet with a price tag of 21,400 euros and 140 horsepower has an average fuel consumption of 7.0 liters of Super per 100 kilometers, resulting in fuel costs of 12.39 euros. The estimated monthly maintenance costs amount to 229 euros for a 15,000-kilometer annual mileage or 406 euros for a 30,000-kilometer annual mileage.
Technical specifications
| | |
| --- | --- |
| | Suzuki Swift Sport 1.4 Boosterjet Sport |
| Basic price | €21,400 |
| External dimensions | 3890x1735x1480mm |
| Trunk volume | 265 to 947L |
| Displacement / engine | 1373 cm³ / 4 cylinder |
| Performance | 103 kW / 140 hp at 5500 rpm |
| Top speed | 210km/h |
| 0-100km/h | 8.3s |
| Consumption | 5.6L/100km |
| Test consumption | 7.0L/100km |