The Volkswagen Group is currently introducing a wide range of electric vehicles (EVs) based on the modular electrical construction kit (MEB) platform. These EVs are being launched across various vehicle segments, starting from the compact class and moving upwards.
However, the smaller electric cars in the VW Group's lineup, such as the VW E-Up, Seat Mii Electric, and Skoda Citigo-e iV, are still built on an older combustion engine platform (PQ12), which had to undergo significant modifications to enable electrification.
As a result, these models are experiencing long delivery times or may not be available for purchase at all. Without government incentives, these vehicles were priced above 20,000 euros, with the E-Up costing nearly 22,000 euros.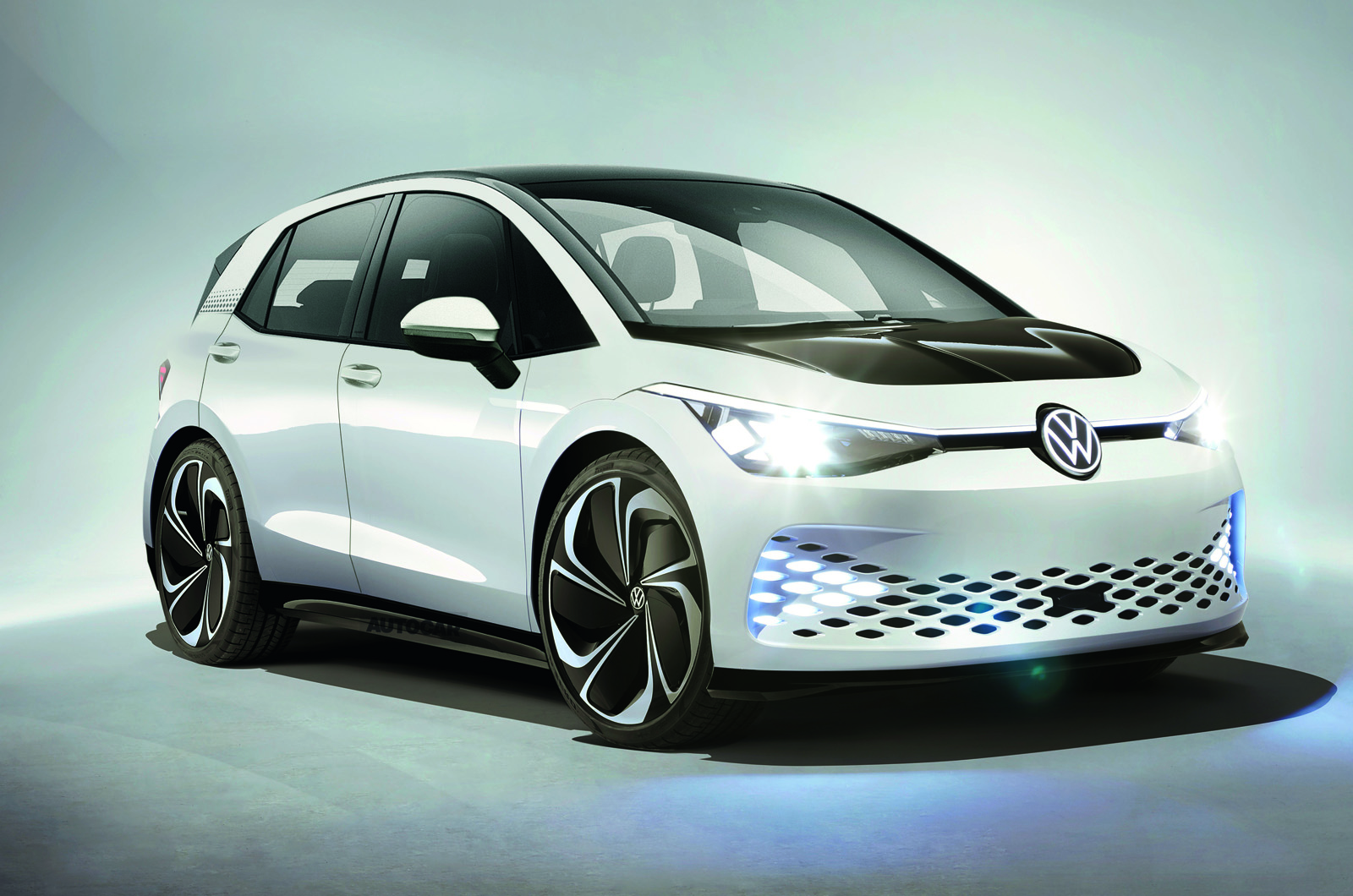 Moreover, the PQ platform does not meet the new crash requirements that will be enforced starting in 2023, indicating that its production will soon come to an end. However, it is expected that the three smaller models will be reintroduced with electric drivetrains starting in 2022.
In autumn 2019, Volkswagen CEO Herbert Diess expressed the company's commitment to affordable mobility, considering it a civil right. This sentiment was supported by VW's chief strategist, Michael Jost. Jost stated that Volkswagen was working on an electric city car priced below 20,000 euros, with a maximum range of 250 kilometers.
He mentioned plans to bring such a vehicle to the market in 2023 or 2024, which Diess confirmed at the annual press conference in 2021. However, Diess later mentioned a revised timeline with a planned launch in 2025.
Based on VW's plans, the electric entry-level models are not expected until 2025. These models are likely to be referred to as ID.1 and ID.2, aligning with Volkswagen's existing model designations, which range from ID.1 to ID.9 and ID.1X to ID.9X. The inclusion of "X" in the nomenclature might indicate the availability of crossover or all-wheel drive variants within the respective model series.
However, the specific details regarding the upcoming ID.1 and ID.2 models are still uncertain. The nomenclature allows flexibility for introducing additional models below and above the soon-to-be-launched ID.3.
While the current MEB platform, utilized by the VW ID.3, is considered too expensive to serve as the base for a small electric car, it can only be downscaled to a limited extent. As a result, it is unlikely to replace the smaller models like the VW Up and its counterparts (measuring 3.60 meters in length) with an electric version.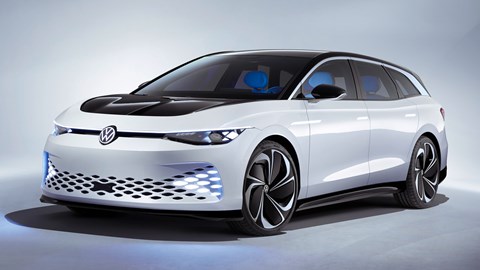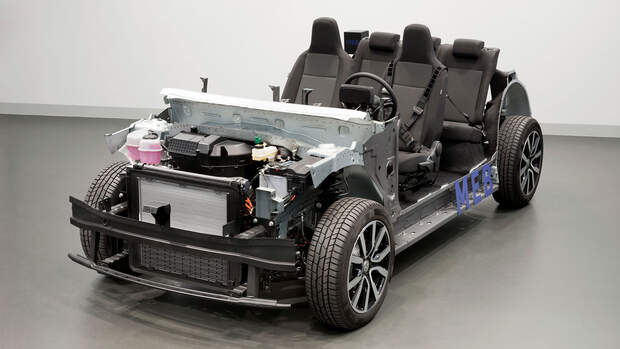 The wheelbase of a vehicle cannot be easily shortened due to the presence of a fixed battery box situated between the wheels. Initially, Seat was given the responsibility of developing a cost-effective platform for small electric cars.
However, this task has now been taken up again by VW, which is apparently working on a slightly shorter version of the MEB platform (used for models like ID.3 and ID.4) that is already in production. The wheelbase of this new platform is only seven centimeters shorter than that of the ID.3, measuring 2.70 meters.
Consequently, the exterior length of the vehicle cannot be less than four meters, as the overhangs cannot be easily shortened due to crash safety considerations. The smaller of the two MEB wheel sizes measures an impressive 710 millimeters.
The ID.3 has a length of 4.26 meters, and with a seven-centimeter reduction in wheelbase, the total length becomes 4.19 meters. If an additional 15 centimeters can be obtained from the overhangs, the length of an ID.1 would be at least equal to that of a Polo (4.06 meters).
These dimensions, specifically "just under 4 meters, or around 4 meters," were mentioned by VW CEO Diess during the annual press conference in 2021. Introducing an entry-level battery electric vehicle (BEV) that replaces the Polo would be a lucrative move for VW, as the Polo's model cycle is expected to end in 2024.
Offering the small car based on the modular transverse matrix (MQB) until 2025 could be profitable if VW manages to lower its fleet consumption through the introduction of numerous electric cars. Replacing the Polo with an electric car makes sense in terms of sales potential, as the Polo sells around 700,000 units per year, which is comparable to models like the Tiguan and Golf (approximately 950,000 units).
VW plans to reduce costs by using cheaper battery technology. Instead of the minimum 48 kWh battery capacity used in ID.3, the battery for the entry-level electric car (ID.1 or ID.2) will have a capacity of only 38 kWh. Furthermore, VW is considering the use of iron phosphate batteries, which are cobalt-free and have a longer lifespan.
This cell chemistry has attracted the attention of other automakers as well, such as BYD and Tesla. LiFePO4 batteries also have the advantage of lower fire hazards compared to lithium-nickel-manganese-cobalt (Li-NMC) batteries. Although LiFePO4 batteries are slightly larger for the same performance, they could still be accommodated in the MEB battery box, allowing for sufficient capacity.
The popularity of LiFePO4 batteries in China aligns with VW's third joint venture with JAC, where a small electric car is planned for the Chinese market. Initially, there were considerations to use the technology for the entry-level electric car in Europe as well, but the different market requirements made this plan unfeasible. However, the joint venture could still contribute to the development of battery integration between the axles.
To enhance the value proposition of the entry-level model and meet the high demand for SUVs, VW is also considering introducing a crossover version of the small electric car (ID.1 or ID.2). This crossover variant, approximately the size of the T-Cross, would cater to customers who prefer city cars with SUV-like characteristics.
This strategy would alleviate some price pressure and allow for the introduction of models with higher profit margins using the new, smaller electric platform. Despite this, VW does not intend to completely abandon the segment of particularly small cars, as there are markets, such as southern Europe, where compact dimensions are crucial for buyers. Competitors may struggle to offer competitive products with affordable production costs, which could expand the market volume for the Volkswagen Group.
When considering production locations, VW takes into account various strategic factors. Initially, it was reported that the ID.1 and its Seat and Skoda derivatives would be manufactured in Bratislava, Slovakia. However, recent statements by VW CEO Herbert Diess suggest that the small electric car's production will take place in Spain, specifically at the Seat plant in Martorell, which is being converted into a pure electromobility site.
The possibility of a second production location in Bratislava is still uncertain. Both locations have their advantages in terms of costs, as a sales price of nearly 20,000 euros would not be viable considering the labor costs in Germany. VW aims to offer the ID.2 at a price below 25,000 euros.
In the format of the current Seat Arona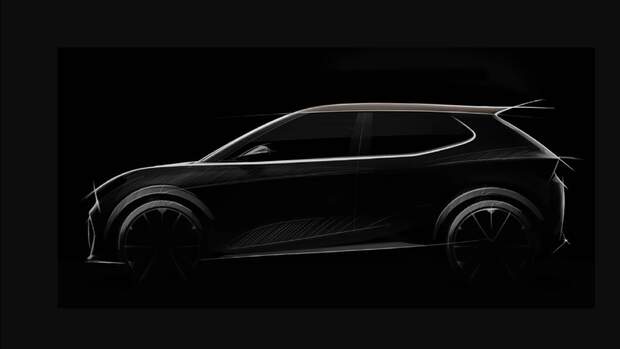 During the annual press conference of Seat and Cupra, the CEO of both brands, Wayne Griffiths, unveiled an initial design sketch of their upcoming small electric car. Internally referred to as the "Urban Electric Vehicle," Griffiths assured that it would be in line with the current Seat Arona in terms of size and format. However, he did not confirm whether this project would lead to an expansion of the Seat or Cupra lineup.
The final decision on manufacturing the electric car in Martorell, Spain, is contingent upon receiving funding from the Spanish government and the European Commission. The production target is set at up to 500,000 units per year, catering not only to Seat and Cupra but also to Volkswagen and Audi. Additionally, there is a possibility of developing a small electric Audi using the same foundation.
Creating small cars that are financially viable poses challenges due to CO2 regulations. The cost of implementing fuel-saving technologies is prohibitively high when considering the relatively low prices of these vehicles. Electric drivetrains present an even greater cost burden.
Fortunately, the Volkswagen (VW) Group, with its diverse portfolio of brands, has the potential to sell a significant number of small electric cars, which helps distribute the development costs across a larger volume. Moreover, there is an existing kit that can be mass-produced, suggesting the need for a more cost-effective platform based on this kit.
Decisions such as producing the ID.1 electric small car in Martorell, the electric SUV in Emden, and the electric compact car ID.3 in Zwickau can contribute to cost management. Each of these manufacturing plants plays a role in Volkswagen's electric offensive strategy and offers potential profitability. However, ID.1 faces additional challenges, as its price point of under 20,000 euros is extremely competitive. Producing very low-CO2 cars at such a price range remains economically difficult, as emphasized by the VW Group early on.