The VW Polo 1.0 TSI Style is a compact car that offers reduced material care and operating skills similar to the Golf in Generation VIII. This analysis examines the performance, fuel consumption, and maintenance costs of the Polo, highlighting its strengths and limitations.
Performance and Safety:
VW Polo 1.0 TSI Style demonstrates excellent braking capability and provides a safe driving experience with minimal disturbance. Its steering system offers precise, direct, and feedback-oriented control, enhancing driving pleasure. The car maintains stability around bends while offering a comfortable ride, thanks to its well-designed suspension. The spacious and comfortable seats, coupled with effective noise insulation, make long-distance journeys enjoyable.
Fuel Consumption:
According to VW's WLTP (Worldwide Harmonized Light Vehicles Test Procedure) rating, the Polo 1.0 TSI Style consumes 5.8 liters of Super fuel per 100 kilometers. However, real-world tests show that the actual average consumption is slightly higher, at 6.6 liters per 100 kilometers. This translates to fuel costs of approximately 12.34 euros per 100 kilometers. During an eco lap, the Polo consumed 5.2 liters, while on the commuter route, the consumption rose to 6.6 liters. Sporty driving increased the consumption to 8.3 liters. It's important to note that fuel prices used in these calculations were based on the daily updated fuel prices on our partner portal more-fuel (October 20, 2022 / Super: 1.87 euros/liter).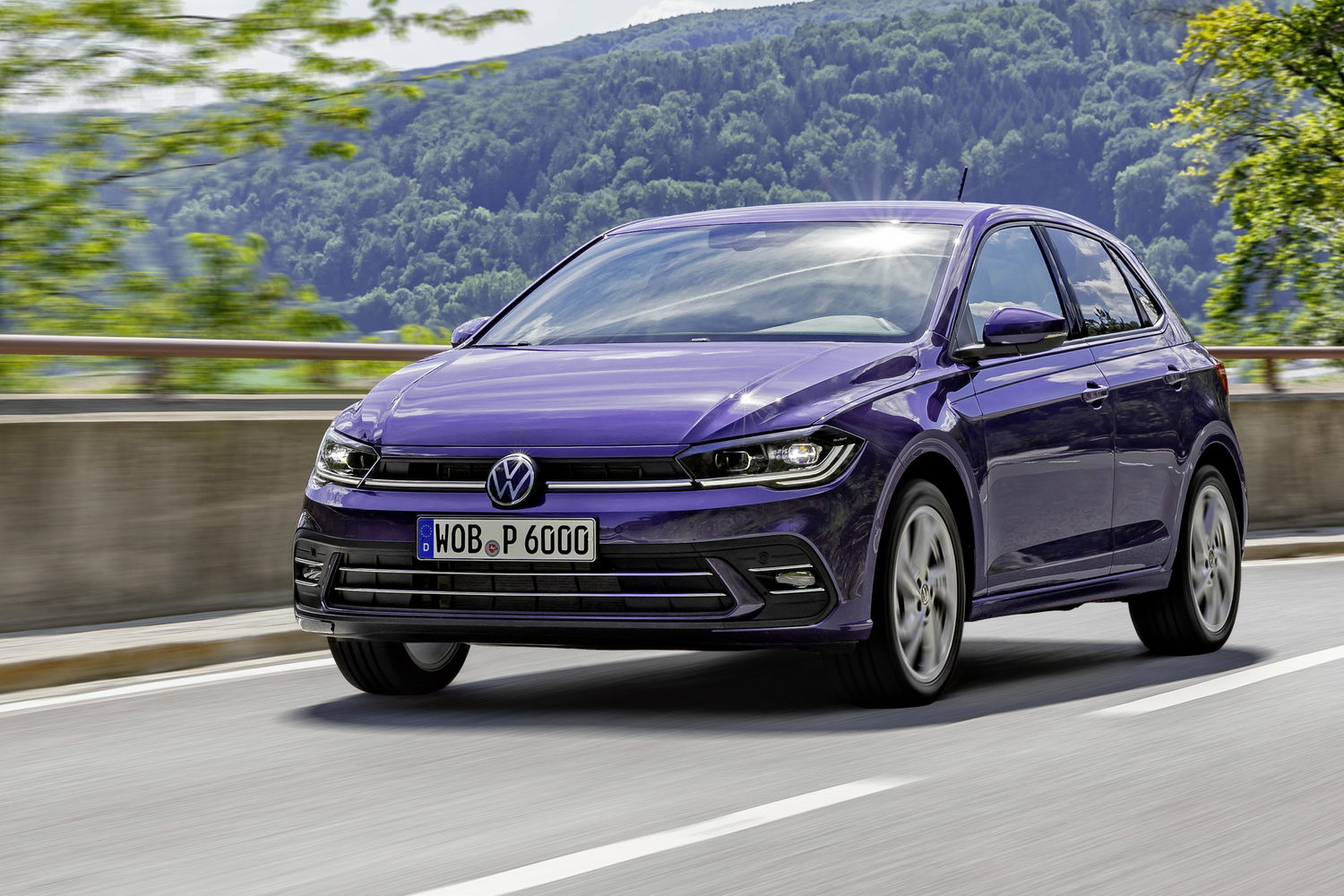 Maintenance Costs:
For resource-efficient driving resembling the eco lap, the fuel costs decrease to 9.72 euros per 100 kilometers. However, a more spirited driving style results in higher fuel costs, totaling 15.52 euros per 100 kilometers. The VW Polo 1.0 TSI Style incurs an annual vehicle tax cost of 99 euros. Liability insurance costs 307 euros, while additional coverage in the form of partial and fully comprehensive insurance costs 64 euros and 377 euros, respectively. Based on an assumed annual mileage of 15,000 kilometers, monthly maintenance costs for the Polo amount to 241 euros. If the mileage is doubled to 30,000 kilometers per year, the monthly maintenance costs increase to 447 euros. The calculation of maintenance costs excludes the consideration of loss in value.
Test Methodology:
The test consumption consists of three different consumption runs. The "commuter consumption" constitutes 70% of the test, simulating a daily commute of approximately 21 kilometers. A 275-kilometer eco lap, known for its economical driving style, accounts for 15% of the rating. The remaining 15% is attributed to the sports driver lap, which includes a higher proportion of motorway driving and higher average speeds. The fuel costs are calculated based on the fuel prices quoted on the "more tanken" portal on the day of the article's creation.
Conclusion:
The VW Polo 1.0 TSI Style, priced at 28,030 euros, achieved average fuel consumption of 6.6 liters of Super per 100 kilometers in the test consumption. This corresponds to fuel costs of 12.34 euros over the same distance. With an assumed annual mileage of 15,000 kilometers, the monthly maintenance costs for the Polo are estimated at 241 euros, whereas a mileage of 30,000 kilometers per year would result in maintenance costs of 447 euros per month.
Technical specifications
| | |
| --- | --- |
| | VW Polo 1.0 TSI Style |
| Basic price | €28,520 |
| External dimensions | 4074x1751x1451mm |
| Trunk volume | 351 to 1125L |
| Displacement/engine | 999 cm³ / 3 cylinder |
| Performance | 81 kW / 110 hp at 5500 rpm |
| Top speed | 195km/h |
| 0-100km/h | 10.7s |
| Test consumption | 6.6L/100km |