Today, we aim to assist motorists seeking concise yet valuable advice, drawing on our extensive experience in the field of used car purchases. To this end, we have compiled a list of five highly reliable used cars across different categories, ranging from small to large. Each model on the list is accompanied by our customary detailed guidance on purchasing used cars.
Let's start with the small car category: the VW Up (since 2011). This model, designed by Hans Dieter Seufert, is ubiquitous, frequently seen on roads and widely available online.
The VW Up stands out with its compact, boxy, and functional design. Auto journalists often describe it as "mature," emphasizing its fully developed features. Despite its small size and affordability, the Up maintains the solidity and functionality found in full-size cars. This distinction is rarely observed in other small cars but also applies to its technically identical counterparts, the Seat Mii and Skoda Citigo.
The Up offers three-cylinder petrol engines known for their reliability and cost-effectiveness in maintenance. The turbo models, particularly those bearing the "TSI" designation, provide an enjoyable driving experience. Additionally, alternative fuel options include natural gas (CNG) and electric power. The electric variants are referred to as the VW E-Up, Skoda Citigo e iV, and Seat Mii electric.
Given the prevalence of Up cars being used for purposes such as healthcare services or food delivery, it is crucial to consider their overall condition and potential water ingress within the interior. Moreover, one should inspect the area around the fuel tank cap for any signs of rust.
Small car: The Opel Corsa E (2014 to 2019)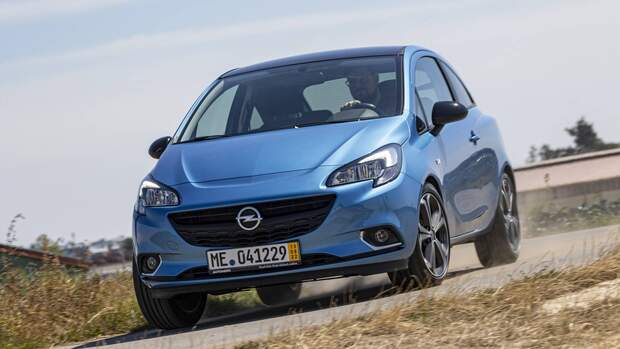 The Opel Corsa E is a vehicle that strikes a balance between sportiness and comfort, providing a pleasurable driving experience with its finely tuned chassis. Moreover, it possesses a notable level of durability.
It is important to clarify that the "E" in Corsa E does not signify electric, as Opel employs alphabetical naming conventions for its model generations. Therefore, Corsa E falls between Corsa D and Corsa F in the lineup. The advantage of this particular model lies in its shared floor pan and basic technical structure with its predecessor. This continuity contributes positively to its overall performance. The Corsa E is generally free from chronic issues, experiencing only minor problems such as occasional rattling noises or minor bumper damage. In the event that repairs are necessary, costs tend to remain remarkably low due to the widespread availability of spare parts and the familiarity of technicians with this model.
For a comprehensive overview of Corsa E's extensive range of engines, the large purchase guide provides detailed information, assuring potential buyers that there are no significant drawbacks to be concerned about in this aspect.
Given the abundance of Corsa E models on the market, prospective buyers have the luxury of being selective. It is advisable to seek out a well-maintained unit, preferably with enhanced features. However, it is recommended to forgo the integrated bicycle carrier due to its ease of detachment.
Compact class: The Kia Ceed CD (since 2018)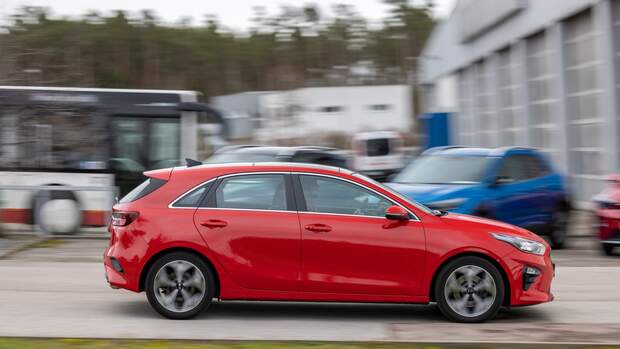 The Ceed, with its five doors and modern aesthetics, exemplifies a compact car that is exceptionally suitable for various purposes. The compact class often referred to as the golf class, owes its fame to the Golf model, which has dominated the segment since the 1970s due to its high sales volumes. The Golf has become synonymous with versatile cars that cater to a wide range of needs, including commuting and small family vacations.
Consequently, the Wolfsburg (referring to the Volkswagen Golf) has traditionally been in high demand and carries a premium price tag. Currently, the latest iteration of the Golf, the Golf 8, is facing more issues compared to its highly popular predecessor, leading to further price escalation and increased interest in viable alternatives.
This is where the Kia Ceed enters the picture. The Ceed, available as a brand-new vehicle, consistently proves its competitiveness against rival models in numerous tests. However, it often surpasses them with its superior design quality, exceptionally reliable technology, and notably, a standard manufacturer's warranty that spans an impressive seven years or 150,000 kilometers. If there's one car that embodies the notion of making an unequivocally reliable choice, the Ceed would be it.
On the used car market, Ceed's excellent value retention ensures reasonable prices. While it is typically priced slightly lower than a comparable Golf, it consistently stands out by offering more comprehensive features and equipment.
Middle class: The VW Passat B8 (since 2014)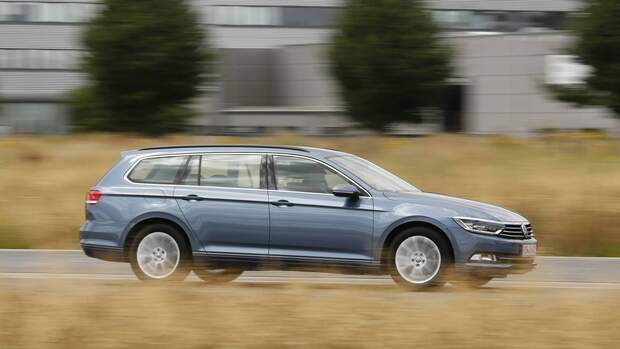 The quintessential example of a reliable family station wagon has been available in the market for eleven years. Its longevity and dependability have been particularly evident since the 2019 update.
Although SUVs have gained popularity among families in recent times, the Passat continues to be the preferred choice as a family vehicle for several decades. It provides ample space, delivers a satisfying driving experience, and generally maintains a reasonable price range and affordable maintenance costs.
Thanks to its durable quality, considering Passat models with over 100,000 kilometers on the odometer is a viable option. The already spacious mid-size format is accompanied by high-quality, albeit somewhat more complex technical solutions, which are typically not found in smaller cars. In the case of the Passat, certain front axle components may require replacement due to wear and tear. Therefore, it is normal to anticipate a workshop visit that goes beyond a routine inspection during the biennial general inspection. However, this is usually a worthwhile and affordable endeavor, even as the car ages.
The Passat does not have any significant areas of concern that would result in costly repairs. For those not specifically seeking an automatic transmission, models equipped with a manual transmission are preferable. They offer better tuning and performance compared to cars equipped with a Direct Shift Gearbox (DSG).
Upper class: The Mercedes E-Class W212 (2009 to 2016)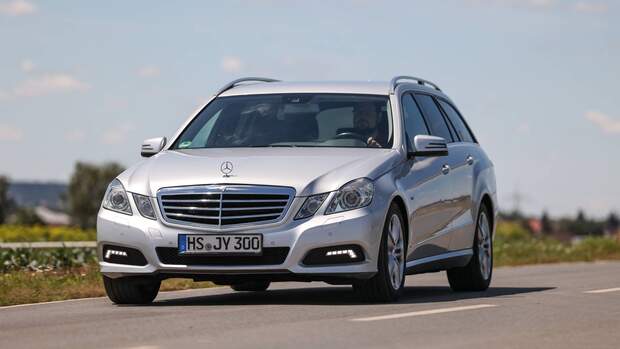 The Mercedes E-Class 212 series is a spacious, valuable, and prestigious car that has covered over 200,000 kilometers. Despite its high mileage, the car maintains a high level of reliability and utility.
Opinions may differ when classifying the E-Class as upper class or upper middle class in the popular company car segment. However, experts unanimously agree that the E-Class 212 series is built to last. Even though it is the oldest model in the top 5, it remains highly recommended. The car has earned the trust of generations of taxi drivers, particularly those who prefer the often diesel-powered Daimler models.
The E-Class is an excellent choice for individuals who frequently travel long distances and value a relaxed driving experience. While smaller and less complex cars can also serve this purpose, the added travel comfort provided by the E-Class is unparalleled. We recommend taking a test drive, especially if you haven't had prior experience with a German premium manufacturer, to fully appreciate its benefits.
However, it's important to note that not everything about the E-Class is perfect. As we venture into the professional automotive sector, the car's good driving characteristics are achieved through complex technology.
Nevertheless, the E-Class is known for its durability, and the cost of replacing individual components is not excessively high. Specific engines may have isolated problem areas, which we will elaborate on in our purchasing advice. Once these issues are addressed, the E-Class can achieve exceptional mileage without major hurdles.
An important consideration when purchasing this car is its Achilles heel. The coating of the rear subframe can conceal severe rust damage, a result of a processing error. Fortunately, Mercedes offers to replace this expensive component free of charge, making any damage to the subframe manageable. If the axle has already been overhauled, it provides a significant advantage.
In conclusion, many car buyers prioritize reliability, high quality, and affordability. Often, out of caution, they opt for a new car when a used one might be a more sensible, cheaper, and quicker option. Our hit list provides assistance and guidance for interested buyers in making a suitable choice.